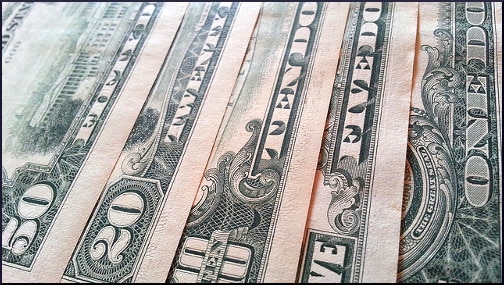 The city of Davis, California, had a healthy families initiative that succeeded in passing an ordinance to make milk and water the "default options" for children's meals served in restaurants and fast food outlets. But then Mayor Dan Wolk seemed to lose interest, and disappointed many constituents by not pressing for a soda tax. Despite his professed desire to institute some kind of tax to pay for parks and recreational facilities, sugar-sweetened beverages did not strike him as the appropriate source of revenue for this purpose.
Although this is probably totally unrelated, industry lobbyists had spent over $400,000 in the previous year, making campaign contributions to politicians who believed that any taxing of soda would be a bad idea. Early last year, an attempt was made to tax soda, but the public wasn't having it. Even the suggestion to label high-sugar beverages was shot down.
This was despite the fact that Mayor Pro Tem Robb Davis called obesity "the public health crisis of our time," and spoke quite eloquently, as quoted by journalist David M. Greenwald:
The challenge of sugar beverages is quite simple, they're a delivery mechanism. They deliver fructose to the liver in probably the most efficient means of doing so. Quickly. And rather than being cleared by the liver, that sugar stays there and is turned into fat and that fat and the inhibition of fat burning that goes along with it, means that all the precursors of diabetes, heart disease and coronary artery disease — the genesis is occurring in that location.
Elsewhere in California, the Bay Area cities of Oakland, San Francisco, and Albany were gearing up for an anticipated November 2016 vote on whether to tax soft drinks at one cent per ounce. The beverage industry also prepared, by broadcasting nearly $10 million worth of anti-tax television ads. They had only spent a bit over $4 million on trying to prevent Philadelphia's soda tax. In comparison, they spent a whopping $21 million attempting to convince San Francisco voters to see things from the soda manufacturers' perspective.
At the same time Colorado, a state that is home to lots of super-fit people, decided to go backwards when the Board of Education rescinded the ban on diet soda that public high schools had experienced since 2009.
Meanwhile, the Colorado city of Boulder placed an initiative on its ballot which would institute a soda tax, and the American Beverage Association (ABA) somehow managed to fool business owners into joining an anti-tax campaign that many subsequently resigned from. Possibly some of the merchants changed their minds because of a Harvard University study with a 10-year outlook that predicted 1,000 fewer deaths and $6.4 million less in health care costs during the upcoming decade.
Last November — despite the ABA and the corporations having raised their yearly budget for fighting the soda tax in America to almost $38 million per year — Boulder voted for a soft drink tax of two cents per ounce, and the three California cites all voted for one cent per ounce.
Your responses and feedback are welcome!
Source: "Industry Successful in Killing Statewide Soda Tax without a Vote," DavisVanguard.org, 04/13/16
Source: "Big Soda Spends Millions On 'Unethical' San Francisco Area Ads Fighting Drink Taxes," HuffingtonPost.com, 08/24/16
Source: "The Soda Industry's Panicked Downward Spiral," OrganicAuthority.com, 11/08/16
Source: "Colorado education board considers lifting ban on diet soda in schools," DenverPost.com, 09/14/16
Source: "Jim Martin: Big Soda's latest scam," DailyCamera.com, 09/27/16
Source: "In a devastating blow to the beverage industry, four cities passed soda taxes," Vox.com, 11/09/16
Photo by TheToch on Visualhunt/CC BY-SA