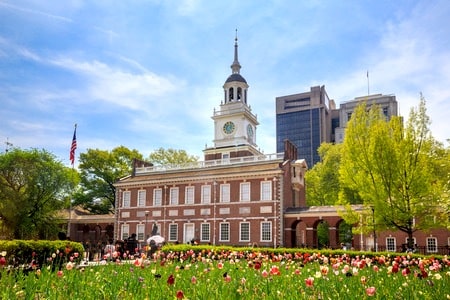 This post will be most comprehensible to readers of "Soda Tax — the Philadelphia Story" and "How did Philadelphia Soda Tax Happen?". When the venerable metropolis passed its soda tax law, the American Beverage Association of course used adjectives like "regressive" and "discriminatory," and the industry retaliated against the city in various ways.
For instance… There are three Pepsi plants in the area, and earlier this year the corporation announced that as many as 100 workers would soon be laid off, which sounds to some like petty spite.
Reporter Dan McQuade quoted Lauren Hitt, who spoke on behalf of the city:
The soda industry sank to a new low today. They are literally holding hostage the jobs of hardworking people in their battle to overturn the tax. Pepsi reported nearly $35 billion in gross income and $6 billion in profit last year, their CEO makes $25 million dollars a year, and they along with the beverage industry continue to shell out hundreds of thousands of dollars on lobbyists and advertising against the tax.
In other words, for the company to convince people that it was so poor it had to lay off workers was a very hard sell indeed. But the Teamsters sided with the industry in hating the tax, claiming that not only Pepsi workers would lose their jobs, but that grocery store employees were being let go. On the other hand, the pre-kindergarten program funded by the tax created 147 full-time teaching positions and 104 other jobs. So that was a plus in the mayor's and city council's column.
Then, Temple University announced that the soda tax would somehow cost it $400,000 each semester, so each student's board rate — their cafeteria bill — would have to be raised by nearly 5%. The city spokesperson pushed back by citing all the unnecessary and extravagant expenses okayed by the university, including the ever-growing administrative staff with its ever-increasing salaries. It was suggested that the educational institution had a history of reflexively and adaptively blaming its tendency to constantly raise tuition and fees on whatever current issue was at hand.
All these particulars illustrate why there is no cookie-cutter, one-size-fits-all approach to promoting the soda tax idea, because every city has its own unique set of circumstances and problems. In June of this year, Philadelphia's soda tax had been in place for six months and had brought in $39.3 million, which was about $300,000 below the projected amount.
Of course, the "Ax the Bev Tax" campaign was still going strong, as well as other oppositional groups. The big boys were still fighting to stay in the ring. Fabiola Cineas reported:
The American Beverage Association recently appealed its lawsuit against the tax, which has already been dismissed twice, once in June and once in December 2016.
Just a few days ago, Investors' Business Daily published a very critical editorial, accusing the tax of bringing unintended consequences, like falling short of projected revenues and costing jobs. There is even an absurd claim that because soft drinks are now too expensive people "are turning to alcohol instead."
And, oh, by the way, some Philadelphians have been forced to drive outside the city to grocery shop. Really?
It is also possible that, if people are so desperate for sugar-sweetened beverages that they intentionally waste gas and time to procure SSBs, then maybe we are actually talking about a drug, and maybe even sterner measures need to be taken.
Your responses and feedback are welcome!
Source: "Citing Soda Tax, Pepsi to Lay Off 80 to 100 Philly-Area Workers," PhillyMag.com, 03/01/17
Source: "Temple University Blames Steep Meal Plan Hike on Soda Tax," PhillyMag.com, 03/15/17
Source: "Six Months In, Philly Soda Tax Nets $39.3M, Just Shy of Projections," PhillyMag.com, 07/24/17
Source: "Philly's Soda-Tax Fiasco," Investors.com, 8/11/17
Photo credit: f11photo/123RF Stock Photo