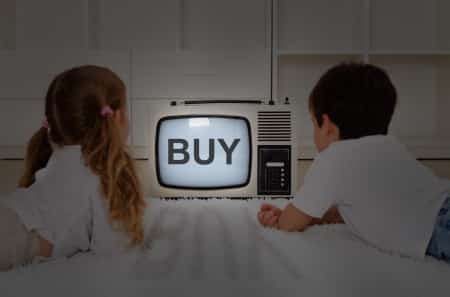 In America's struggle over advertising, children, and the First Amendment, there have been, and are, many "good guys." Yesterday, Childhood Obesity News mentioned how a spokesperson for the Center for Digital Democracy (CDD) characterized the behavioral guidelines sought by the government and a large segment of the public:
I think we need to look at this as battle lines, not guidelines.
What, exactly, was that supposed to mean? Such an ambiguous remark could be made by someone on either side of a controversy. ConsumerReports.org described the CDD as "an organization that looks at Internet marketing to children."
The group's own website describes it as "one of the leading consumer protection and privacy organizations in the United States" and goes on to say:
CDD especially focuses on key areas it believes have a crucial impact on a person's financial security, health, children, and civil rights. By combining advocacy, industry research, coalition-building, and media outreach, CDD helps hold accountable some of the most powerful forces shaping the destiny of the world — especially those companies that dominate the global Internet landscape.
Executive director Jeffrey Chester told ConsumerReports.org that the protective guidelines would close the marketing loophole, a necessary mission because…
Companies are flooding the Internet with an array of highly sophisticated digital marketing tactics that are designed to drive kids to fast food restaurants and supermarket shelves.
In 2015, the CDD collaborated with the Berkeley Media Studies Group to look at shops and fast-food outlets that hope to sell obesity-inducing junk food to young people. In this case, the question was whether such businesses ought to be geo-tracking their potential customers.
The group is against fancy-pants brainwashing techniques invented by industry drones, and its goal is for cyberspace to become a healthier place. It investigates child-directed digital marketing, and when potential violations are spotted, complaints are filed with the Federal Trade Commission. If the situation warrants, the Center will sue the likes of Google or YouTube.
Campaign for Commercial-Free Childhood
The CDD joined several other consumer watchdog groups in filing a joint complaint about the YouTube Kids app. The words "unfair and deceptive marketing" cropped up, as they often do in these instances. The specific objection is that when content and advertising are so thoroughly commingled, skulduggery must be inferred.
The wider objection was (and is) that a lot of money is being spent to exert power over unformed, impressionable minds, and for only one reason. The profligate corporations expect to be rewarded by making back many times that amount. The feeling was, if McDonald's has its own YouTube channel to flog Happy Meals, things have gotten out of hand.
YouTube condescended to make a concession, promising to mend its ways and confine its platform's offerings to so-called "family-friendly" and educational material. The viability of self-policing is a theme that will be touched on again.
Your responses and feedback are welcome!
Source: "Proposed FTC guidelines push back at food pushers," ConsumerReports.org, 06/01/11
Source: "About," DemocraticMedia.org, undated
Source: "Exposing the Murky World of Online Ads Aimed at Kids," Wired.com. 04/07/15
Photo credit: Nagy-Bagoly Arpad/123RF Stock Photo