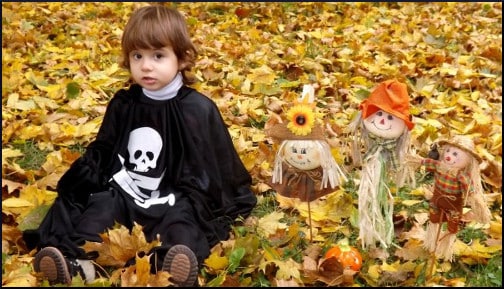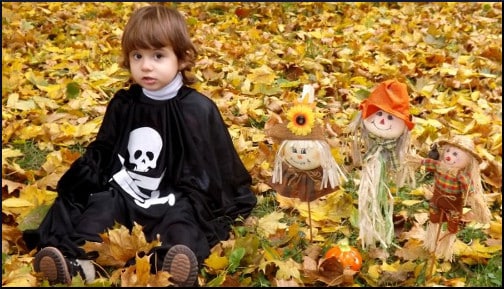 In the four most recent posts, Childhood Obesity News has outlined ideas for helping Halloween metamorphose into a different kind of holiday. The basic notion is to limit candy acquisition, candy retention, and candy consumption. Today's message is mainly about the very end stage of Halloween night. What to do with the loot? That is the question.
If more than one child is involved, and they plan to swap back and forth, it doesn't have to happen immediately. Save the barter session for the next day and prolong the holiday activities even more. Give the traders time to settle down and think clearly about the deals they hope to make.
Even if, up to this point, kids have kept whatever they collected, and made shrewd bargains with each other, they can still give away the items they don't care for, and this is one of the things you negotiate beforehand. There are still a couple of weeks left to experiment with doing Halloween differently.
Ask a child to look up Operation Gratitude, which sends candy to America's troops overseas. Maybe the local homeless shelter would be happy for the contributions. Together, do the research ahead of time, and have an anti-retention agreement in place.
An agreement, of course, has two parts — and what do kids get in return for giving up some or all of their high-calorie loot? We already talked about pre-Halloween shopping excursions to thrift stores or dollar stores, for decorations, costume parts, and other accessories.
That is the time to explain that we can't afford everything right now. Your proposal is, "Donate your candy to the soldiers, and we'll come back here right after Halloween and start getting ready for next year."
Almost done
So it's Halloween night, and trick-or-treating is over. You put away the candy that is set aside to donate and set the date to fulfill your promise to visit the post-Halloween sales. But suppose the kids haven't agreed to give away part of their swag. Those sales could be your bargaining chip. Since you recently shopped to prepare for the holiday, in the kids' minds the memories are fresh, of all the fabulous things on the shelves, and the merchants will practically be giving the stuff away.
Of course, immediately after the holiday is a good time to avoid the grocery store, with its bins of leftover candy at tempting bargain prices. But, speaking of the supermarket, maybe your child has some favorite healthful food that you could trade for the candy. Even a pint of expensive, out-of-season raspberries would be preferable to the typical Halloween total of as many as 7,000 calories which, incidentally, take 44 hours of walking to burn off. Or maybe trade candy for a new video game.
In the worst-case scenario, when a child insists on keeping everything, allow the fun of sorting and gloating over the haul. Who knows, she or he might still come to the realization that some of it is just not desirable, and can be let go. For the items that are to be kept, hopefully you've reached an agreement earlier in the month — it will be rationed at a rate of two pieces per day, in the packed lunch, or saved for after the evening meal.
Or, if your family plays board games for amusement, save candy items with a long shelf life to use for game prizes. One truly innovative idea is to plan for a Christmas gingerbread house, and put away a stash of candy to decorate it with.
The main idea is to persuade the child to collaborate in setting some kind of limit, just for practice in limit-setting. Even if this year's celebration isn't everything you would like it to be, observe and make mental notes and get input from the child or children.
Talk things over, with an eye to the future. What was good about this year, and what was not? Think about a plan for next time, and pack it away with the costumes and decorations. And as for this year, be creative and have fun!
Your responses and feedback are welcome!
Source: "Halloween haul: 3,500 to 7,000 calories," UPI.com, 10/30/11
Photo via Visualhunt