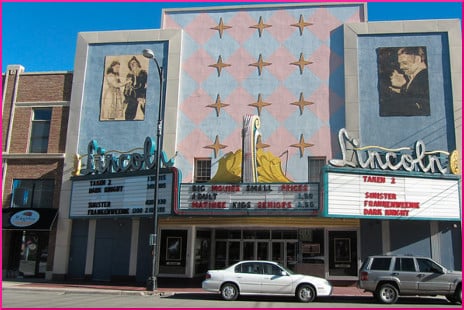 The fictional story Funny Bunny was written by Olly Alexander and Kentucker Audley, who also starred in it. The R-rated film encompasses some sophisticated themes. It premiered at last year's SXSW festival, which filed it under "serious comedy." Audley also acts the role of Gene, an anti-childhood-obesity crusader "who has no social filter and so just talks about it to everyone, usually too bluntly," according to director Alison Bagnall, who was interviewed by Sarah Salovaara for Filmmaker Magazine.
Although the character Gene is described as "the spine of the story," there does not seem to be much connection to our concerns, but the interesting detail is Bagnall's account of the character's origin:
The obsession came about because I was running an after school library club in upstate New York for a year and I had two 8 year olds who were at least 150 lbs, so I started doing intense medical research on what lay ahead for them. I even worked in a hospital for two surgeons who did access for dialysis patients. All their patients had kidney failure due to preventable chronic disease related to obesity.
Next up is the documentary Fat, Sick and Nearly Dead, which follows the journey of one man on a two-month juice fast which he credited with changing his life and with inspiring others to follow his example. The following quotation is from Caroline Brennan, co-owner of the Sprout Cafe juice bar and organic restaurant, which has served up fresh organic local food since 2007:
The movie does a great job of showing people the benefits of juicing and that juicing is accessible to everyone and completely doable.
Then, there is the 2014 film Fed Up, an advocacy documentary that Childhood Obesity News has already discussed. Many people found it revelatory and useful, but Harriet Hall, writing for ScienceBasedMedicine.com, has a different perspective. "The film gets a lot of things wrong," she writes, and cites others who agree that sugar does not cause the childhood obesity epidemic, and maybe we shouldn't blame the food industry or the government too much, either.
Hall sees Fed Up as overly dependent on the opinions of politicians and journalists, with not enough input from nutrition scientists, and points out that correlation is not causation, which is quite reasonable. But does that let sugar off the hook as an obesity villain?
The author quotes other people who refuse to blame sugar, and as if that were not heresy enough, she defends McDonald's and castigates Dr. Robert Lustig for demonizing sugar with such inflammatory words as "addictive" and "toxic." Hall is against the idea of passing laws to control the food industry, and says Fed Up "presents a simplistic caricature of the relationship between sugar and diabetes."
Hall says that American sugar consumption decreased from 100 grams a day, to 76 grams a day, as if that were a telling point in her argument. Well, "Big whoop!" The World Health Organization's upper limit recommendation is 25 grams per day:
The sugar/obesity hypothesis has not been properly tested either… We know some of the factors involved in successful weight loss, and eliminating sugar is not on the list.
Who could think that? But Hall does. Also, she believes it is "premature to make the kind of definitive pronouncements that the film makes about the role of sugar." As if this documentary is the only voice! As if it is not one a thousands of voices raised against sugar, especially in independent media and social media — the traditional home of seemingly crackpot ideas that often turn out to be valid.
One of Hall's claims is that people need more education about how to eat a healthier diet, an assumption which Dr. Pretlow has addressed many times, stating that what people need instead is training in how to resist cravings. To be fair, Hall does say several sensible things, then reverts to type, encouraging the suspicion that she is not only a bit too cozy with the sugar industry, but perhaps receiving other benefits too, from the Blue Apron food delivery program, for instance.
Bones, a TV show that has been running for 11 seasons, aired an episode last year in which a teenage girl who committed suicide because of bullying that apparently was not size-related, but the autopsy found old healed fractures that she had sustained as a morbidly obese child.
In real life, that sometimes actually happens, but no doubt Harriet Hall would remind us that correlation is not causation.
Your responses and feedback are welcome!
Source: "'You Can't Make This Stuff Up': Alison Bagnall on Funny Bunny," FilmmakerMagazine.com, 03/13/15
Source: "Sprout Cafe presents 'Fat, Sick and Nearly Dead'," Moultrie News.com, 11/27/14
Source: "Does the Movie Fed Up Make Sense?," ScienceBasedMedicine.com, 10/14/14
Source: "'Bones' Recap: A Guilty Victim and an Innocent Criminal Seek Justice," BuddyTV.com, 05/07/15
Photo credit: David Jones via Visual Hunt/CC BY