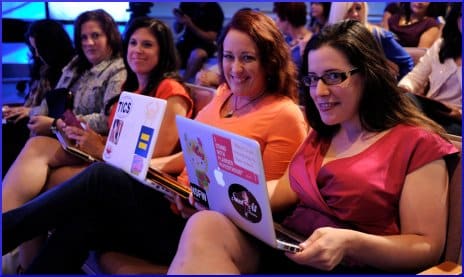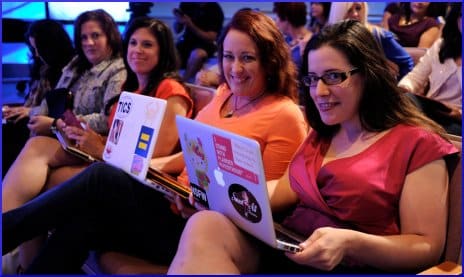 Katie Couric has filled a lot of roles in front of the camera, including network news anchor and daytime talk show host. For an episode of Katie titled "Kids Who Have Battled Obesity and Won," one of her guests was Keyanna Williams, a teenager who was motivated to lose weight by fear of heart disease and diabetes.
Another guest, Kris Beal — who used to weigh 300 pounds — told Couric, "I didn't feel right, I couldn't walk like I wanted to, I was always tired, my feet hurt…." Sick of being unable to do the normal things that others take for granted, he enrolled at Mindstream and lost 120 pounds.
A young man named Charles just woke up one day and decided he wasn't going to go through life as an obese person. With the help of some Richard Simmons "Sweatin' to the Oldies" tapes that happened to be around the house, he lost more than 100 pounds and described his former fat self as a depressed introvert: "I just wanted to hide myself. I didn't want to be seen in public…. It's like being imprisoned."
Couric got together with producer Laurie David and director Stephanie Soechtig to make the 93-minute documentary Fed Up, which she executive produced and narrated. The filmmakers' attitude can be paraphrased as this: Surely, in a field where so many people have been talking so much for so many years, an answer ought to have shaken loose by now. They believe that some of the causes of the childhood obesity epidemic are not obvious, and that nobody has really taken a good look at them.
Brian Brooks, reporting the "Daily Buzz" from Sundance, wrote:
The film unearths a secret of the American food industry — far more people get sick via consumption than previously realized. Soechtig and Couric uncover why despite the public's fascination with appearance and government policies to combat childhood obesity, generations of children are now expected to live shorter lives than their parents.
Rob Feld said:
This one takes aim at the prevailing calories-in/calories-out model, which has dominated our view of weight gain for years. It tracks the source of the model from the 1970's and examines both the science and politics behind it.
Feld interviewed Couric, David and Soechtig, who identify the crucial year as 1977, when the government's dietary guidelines, Department of Agriculture policies, and the power of lobbying took over. Just like what happened with the tobacco industry, Couric says, "the tentacles of this issue reach far and wide."
Their objection to the energy-balance gospel is that if calories-in/calories-out were the whole story, the problem would have been solved by now, with no one needing to make documentaries. Instead, there is so much material that this crew feels it could have made another whole film and even a third.
The filmmakers are very proud of the artists who produced the movie's graphics, and believe that they make a complex science comprehensible. They hope the film will crush the myth that healthful food is too expensive, and vanquish the mistaken belief that scratch cooking takes too much time.
Amy Nicholson called Fed Up one of the festival's 10 best. For her, the takeaway was the opinion voiced by a nutritionist: "If a foreign nation were doing this to our kids, we'd go to war."
———
Next: What happens when a nation "goes to war" to protect kids?
Your responses and feedback are welcome!

Source: "The Secrets of Child Weight Loss," KatieCouric.com, 04/10/13
Source: "The Daily Buzz from Sundance: Episode 6," FilmLinc.com, 01/22/14
Source: "The Sundance Interviews: Katie Couric, Laurie David and Stephanie Soechtig
are Fed Up with America's Childhood Obesity Crisis. ," HuffingtonPost.com, 01/27/14
Source: "The fest's bests: Ten films to watch for from Sundance," CityPages.com, 01/24/14
Image by Rachel Kramer Bussel
Tweeting from the set of Katie Couric's new show Katie