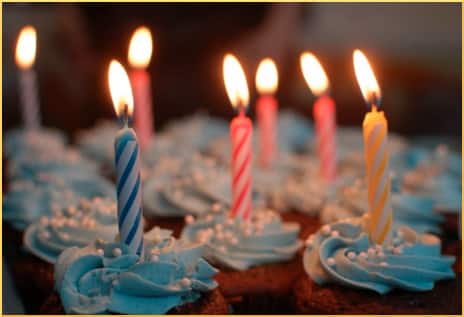 Connections abound between obesity and addiction, and also between addiction and allergy. Dr. Pretlow conducted a poll asking obese children and teens if they had a problem with one particular food, and 61% of them said yes. In "Food Addiction in Children," he made a comparison between the effects of life-threatening allergy and the effects of whatever particular addictor is present in a child's diet.
Also, like the most allergenic foods, not one of the known highly addictive foods is necessary for life. The W8Loss2Go program is designed to help a person accomplish the totally doable process of unhooking from the most devastating addictors. Describing in a nutshell the poetic and pragmatic bond between addiction and allergy, Dr. Pretlow wrote:
Abstaining from any food, even such problem foods, may seem unreasonable. However, if kids were allergic to those foods, they would need to avoid them forever. Is obesity different?
Incredibly, food sensitivities cause people to crave the very foods to which they are allergic. All addictions are said to share this similarity. The body adapts to the allergen/addictor, then requires it, then fails to maintain the adaption and "experiences the allergic and addicted symptomatology simultaneously." The problem then manifests as a chronic disease process, attacking whichever organ or system is genetically the weakest.
Dr. Stephen Levine calls allergic hunger "pathological" — in other words — sick, because it pays no attention to the brain's satiety control center but compulsively overrides the built-in "enough, I'm full" mechanism. Just to drive the point home, he states that both addiction and allergy can cause uncontrollable eating behavior. He writes:
Patients afflicted with allergy-addictions will usually experience a sense of well being after a month on an allergen-free diet. Many individuals lose excess water from their tissues and achieve a weight loss of from 10 to 15 pounds.
Levine quotes several clinical ecologists, specialists in diagnosing and treating allergies, who universally acknowledge "the phenomenon of simultaneous allergy and addiction." Dr. Michael Rosenbaum, for instance, recognizes how the inflammation caused by food sensitivities causes the body to hang onto water. When his patients eliminate allergy-provoking foods, water retention is no longer a problem. There is an initial water loss, followed by an effortless fat loss.
Dr. Charles McGee agrees that a person must identify the particular allergens, and eliminate them even though they are craved. This is exactly what the W8Loss2Go program is for — to identify the person's addictive problem foods (to which they are very likely allergic) and break the chain of dependence.
Among the kids who responded to Dr. Pretlow's poll, chocolate was a big winner. Childhood Obesity News has referenced Dr. Douglas Hunt, author of No More Cravings, who was both a medical doctor and a psychiatrist. Back in the 1980s he was tracing the connections between addiction and allergy, and found chocolate to be a regrettable food choice on both counts. He wrote:
Chocolate affects more tissues in the body than do inhalants, drug allergies, or infectant allergies.
Connections show up in all kinds of places, such as the fiercely-fought school baked-goods debate. In the old days, a mother would bring in several dozen cupcakes to help the class celebrate her child's birthday, but that custom has been curtailed. Alison McCall reported:
Local food service directors say the practice just isn't safe for children with food allergies and is at odds with the nation's battle against childhood obesity.
Your responses and feedback are welcome!

Source: "Food Addiction in Children," Weigh2Rock.com, 2010
Source: "Food Addiction, Food Allergy and Overweight," Springboard4health.com, 2004
Source: "Cupcakes in the classroom? Not anymore," MetroWestDailyNews.com, 06/24/12
Photo via Visualhunt.com