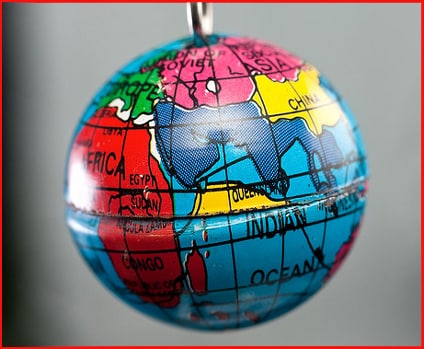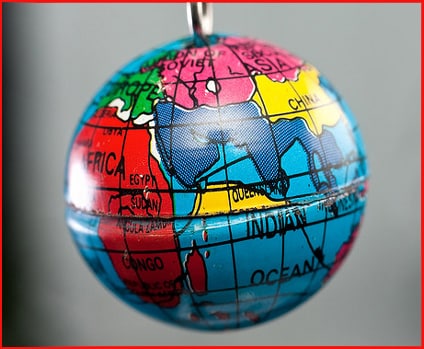 Back in 2006, Raj Patel raised consciousness with his book, Stuffed and Starved, pointing out what journalist Simon Butler calls a "bizarre paradox" about the people of planet Earth:
In the poverty-stricken global South, the poorest cannot afford to feed themselves. In the West, more people are stuffed with highly processed and unhealthy fast-foods favored by the big food companies.

In both cases, record numbers of people are malnourished — even those overfed.
The globe itself is unbalanced, with huge starving populations in some places, and hordes of dangerously obese citizens in others. To even out that distribution is Patel's main area of activism. He would stop subsidies for agribusiness and corporate farming, and lay a tax on processed foods.
Since that book was published, the situation has grown worse. Art Writ gives us the highlights of the World Disasters Report, prepared by the Geneva-based International Federation of the Red Cross. According to that organization, 15% of the humans on Earth live in perpetual hunger, while 20% are overweight.
Not only that, but one of the IFRC's regional directors, Jagan Chapagain, says:
… [E]xcess nutrition now kills more than hunger.
What about the individual person who is simultaneously malnourished and overfed? How can this be? How did things manage to get so bollixed up that someone can be both overweight and undernourished? Patel blames, among other things, the empty-calorie food that is sold to the poor. The issue is surrounded by different attitudes and opinions, including those voiced by people who think that much of the news is influenced by the misinterpretation of statistics and other extraneous factors.
Yet, something strange is undeniably going on. For Boston Magazine, Katherine Ozment reflected upon the piece by another journalist (Kay Lazar) and the huge amount of public response it had stimulated. Nearly 700 comments were received by the website where Lazar's article appeared.
Ozment says:
Many readers were stunned, as I was, by the Boston Medical Center study that found an increase from 12 to 18 percent in seriously underweight children, ages 0 -3, in just three years. And, the number of severely underweight infants being sent to the BMC's Grow Clinic has risen by 58 percent, from 24 in 2005 to 38 in 2010, rivaling developing nations.
Yes, that's underweight. Not overweight, chubby, fat, or obese.
The writer goes on to ask:
How, in the midst of the childhood obesity epidemic, are there so many malnourished kids among us? Researchers attributed higher food, housing, and heating costs, along with the recession, to the surge. They also pointed to a possible connection between early malnourishment and later obesity.
Registered dietician Ashley Rosales wrote that this is a time of "rising concern about the epidemic of overweight and obesity in our nation," and added:
Yet it's important to remember that despite the obesity problem many Americans are still undernourished. In other words, they may be getting more calories than needed for a healthy weight, yet these calories are often lacking the important nutrients needed for optimal health. Dietary intakes of key nutrients — potassium, dietary fiber, calcium and vitamin D are low enough to be a public health concern for both adults and children.
Dr. Pretlow has also addressed this subject:
Obese kids are so addicted to junk foods such that they don't eat foods needed for nutrition. Iron deficiency, vitamin deficiency (particularly Vitamin D) are prime examples. This is typical of addictions, where the addicted individual abandons things needed for health or even life in pursuit of the abused substance.
Your responses and feedback are welcome!
Source: "Global hunger versus corporate profits," Green Left Weekly, 07/04/09
Source: "Obese People Exceeds Hungry Population," HealBlog.net, 09/22/11
Source: "Both Ends of the Scale: Malnourished Kids and Childhood Obesity," Boston Daily, 08/02/11
Source: "Improving the Health of an Overweight yet Undernourished Population," Dairy Council of California blog, 02/04/11
Image by Horia Varlan, used under its Creative Commons license.