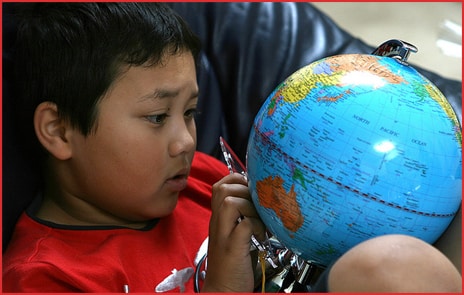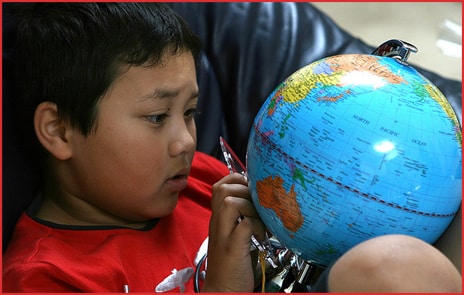 The obesity epidemic contains a strange and terrible contradiction, terrible because it leads to a lot of misunderstanding and a lack of empathy. To be overfed, yet undernourished, is a thing that can happen to either a person or a country.
In a recent Huffington Post article, Deepak Chopra paused to note the irony:
The world teeters on the edge of drastic food shortages in the coming decades, while at the same time childhood obesity has spread beyond the developed world.
The world, just like an individual, can have too much and too little at the same time. The poor, who might never know where the next meal is coming from, have many reasons for being vulnerable to overweight and to health-destroying obesity. A very comprehensive list of these causes, whether proven, disputed, or hypothetical, can be found in a report from the Food Research and Action Center (FRAC), which says:
Households with limited resources to buy enough food often try to stretch their food budgets by purchasing cheap, energy-dense foods that are filling — that is, they try to maximize their calories per dollar in order to stave off hunger… less expensive, energy-dense foods typically have lower nutritional quality and, because of overconsumption of calories, have been linked to obesity.
As is usually the case with these studies, the obesity epidemic is ascribed to a combination of bad diet and insufficient physical activity, and the fact that the poor "face unique challenges in adopting healthful behaviors."
In the food area, these challenges include a lack of access to fresh, nutritious food of good quality, and the proliferation of fast food restaurants in economically disadvantaged neighborhoods. And, of course, not enough money. Still, in many cases, lower-income families decline to take advantage of options for healthy eating which they do have.
The exercise problem is a tougher one to solve, because the degree of choice is much more limited. Parents who can't afford to buy the outfits and equipment for organized sports, and who live in rough neighborhoods where parks are gang hangouts, are definitely operating under a disadvantage when it comes to opportunities for calorie-burning exercise.
Of course, just about everyone experiences stress, and many people engage in comfort eating to alleviate that discomfort. But low-income people face some varieties of stress that high-profile food addicts like Kirstie Alley, Oprah, and Carnie Wilson just don't know anything about. There can be a tendency to overeat when food is precariously available.
To provide more and better-quality food for their children, parents with limited resources might sacrifice their own health. Add to that, junk-food marketing is disproportionately targeted to less affluent neighborhoods, and health care, if it can be afforded at all, might be of inferior quality.
In southeast Michigan, summertime presents a problem for 300,000 children who face the prospect of hunger when school lets out, because they have been counting on free or reduced-price school lunches. An uncredited Detroit Free Press article tells of various programs created to mitigate that situation, and also discusses the paradox of overweight and undernourishment:
… Russ Russell of Forgotten Harvest said children participating in the Hunger Free Summer Campaign would get healthy meals — without chips and pop — including fresh fruit, yogurt, juice, whole-grain bread and tuna fish sandwiches. 'Hunger is one issue, but malnourishment, which can lead to childhood obesity, is another,' he said.
This piece mentions that many families are impoverished because parents have lost jobs in the auto and manufacturing industries. It goes on to say that corporate sponsors are making large donations to these programs designed to prevent child hunger. It kind of makes you wonder — if they can afford to do that, why didn't they just keep the parents on the payroll, earning a living rather than being forced to accept charity?
Your responses and feedback are welcome!

Source: "No More Laughing at Fat Kids," The Huffington Post, 10/ 26/11
Source: "Why Low-Income and Food Insecure People are Vulnerable to Overweight and Obesity," FRAC.org
Source: "Editorial: Summer hunger pains, campaign sponsors step up," Ongo.com, 07/25/11
Image by tubagooba (Dan Gordon), used under its Creative Commons license.