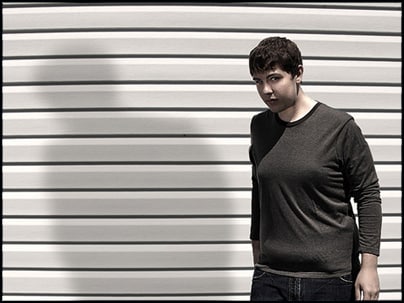 For a parent, what is the most difficult subject to bring up with a child? This article's title pretty much tells the story: "Birds and Bees Are Kid Stuff: New National Study Reveals Weight a More Difficult Talk Between Parents and Teens than Sex, Drugs."
We have examined the immense influence of advertising on what people eat, and marketing certainly influences people's perception of their own weight. People's attitudes about their own place in the obesity spectrum are also influenced by what they hear from the news media. The news has an enormous influence on our attitudes about what we eat and the results on our bodies. Sometimes there is just too much information, and that can lead to a case of "Everything You Know Is Wrong" syndrome, as conflicting reports bombard us from all angles.
And there is of course the enormous influence on everybody's thoughts exerted by their parents or other early caregivers. We have also talked about the importance of polls and surveys in forming attitudes, for instance, those found at Weigh2Rock. Today, we're looking at a different kind of survey, because it leads to another important sub-topic, a word that even sounds ugly — stigma.
In the Christian tradition, if a person spontaneously develops bleeding wounds in the palms of the hands, called stigmata, those marks have a certain definite meaning to onlookers. The person may be labeled a saint or a lunatic, but, either way, definitely an outsider. The person is in an atypical condition, and those marks are the visible sign of abnormality. In a similar way, fat is looked at as the visible sign of… well, of a lot of negative and unflattering things. Over this, controversy rages.
The information about the difficulty parents and children have in talking about obesity comes from Fit, described as a nationwide initiative with a new platform. Fit is a partnership between WebMD and Sanford Health (which is described as a nonprofit, integrated health care delivery system). Fit focuses on what it sees as the four major contributing factors to children being at risk of childhood obesity.
They are:
Food (nutritional fitness)
Move (physical fitness)
Mood (emotional fitness)
Recharge (restorative fitness)
The Fit website has great interactive stuff for kids in different age groups, and articles like "Why Broccoli Isn't Evil" and "12 Sneaky Exercises," and "Change How You Think." There is also a parents' section, but apparently no search box on the site. One reference to kids and caffeine addiction can be found, but the concept of food addiction seems to be absent.
Fit's medical director, Dr. Hansa Bhargava, says,
The irony is that, in a culture almost obsessed with finding solutions to surging childhood obesity rates, something as simple as talking to your kids about healthy habits and, thus, healthy weight, poses perhaps the greatest challenge to parents.
The survey his organization helped to sponsor showed that, out of every five parents, at least one will admit to never having brought up the subject of weight with their kids. (On the other hand, that apparently means that four out of five have brought it up, so maybe things are not so bad after all.)
When it comes to healthcare professionals, it is said that nine out of 10 believe that healthy weight is the most important subject that parents can possibly discuss with their children. So, a high level of awareness exists there.
Also quoted is Susan Bartell, Psy.D., who says,
Weight has become such an emotionally charged and pervasive subject, especially in a culture that is highly image-driven. Broaching this subject can be extremely intimidating for parents, especially given that parents themselves may be struggling with weight.
In other words, there is a lot of stigma attached to the whole obesity topic.
NOTE on the PICTURE:
Photographer Stephen Brace says,
I have lost over 65 pounds and I deserve to feel good. That doesn't mean that I still don't have my off days (which inspired me to take this picture). It's all relative. I could be happy one minute when I find out my clothes are too big, but then depressed when I realize I have nothing to wear. But, that's only minor things compared to everything else.
Your responses and feedback are welcome!
Source: "Birds and Bees Are Kid Stuff," PR Newswire, 09/14/11
Image by Stephen Brace, used under its Creative Commons license.