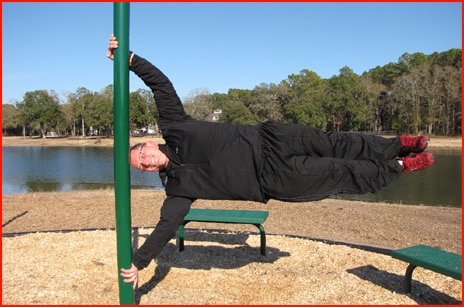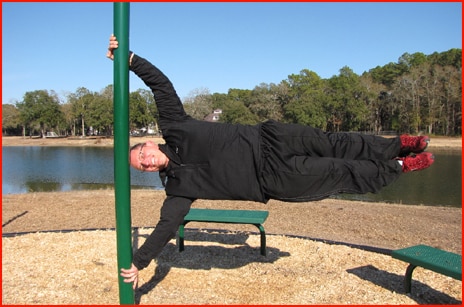 For a super-obese child or teenager, a live-in rehab program at a residential treatment center is a much better solution than bariatric surgery, as we have mentioned before. Unfortunately, such a thorough, comprehensive program is necessarily expensive. Of course the thing to bear in mind, when considering cost, is that for a morbidly obese young person, such a program is not a frill but a potentially life-saving interlude.
Childhood Obesity News spoke with Sarah Stone, Director of Operations at MindStream Academy. This is an innovative combination of boarding school and residential treatment center, located in the South Carolina countryside, where kids are lovingly supported in a fun environment with a curriculum designed to cultivate a spirit of hope and accomplishment.
Stone points out that surgery does not miraculously turn the patient into a new person, and adds,
The cost of the weight-loss surgery is about the same as our tuition, and if given the option between a semester and a scalpel, what makes the most sense?… We feel that what we're doing is a better way to approach the issue. The kids are learning skill sets, and that doesn't really happen on the operating table.
MindStream cares for the whole person with a multidisciplinary wellness team to provide guidance and help empower teens so they can maintain the positive change. This institution, which includes facilities and teachers to make sure the kids keep up with their academic work, believes that a life can be turned around within a semester.
Stone explains,
I think of us, in many ways, as the ultimate college prep. There's no 'freshman 15' for our kids, because they know how to make good choices. We're replacing poor stress-coping mechanisms with more positive ones. We're changing the way our students think about themselves, their body, and the world around them… The students are definitely in the driver's seat, and they're using their own body, mind, and spirit to transform their body, mind and spirit.
MindStream Academy Founder and CEO Ray Travaglione told Childhood Obesity News,
Way back when we first started researching what our fitness program would look like, we interviewed several youngsters and we basically found out what we already knew, that kids resisted going to a typical or traditional gym, a fitness center, for obvious reasons.
With full realization of how intimidating physical activity can be for the morbidly obese, MindStream's program is tailored to the individual and dedicated to providing a safe and nurturing environment. Fitness Director Michael Paulmeier (pictured on this page) bases his teaching on the most current research in the fields of exercise science and kinesiology.
Paulmeier says,
We are teaching our students to learn how to move their bodies well. Once they have learned how to move well again then we begin to accelerate them… Our program is based on body weight exercise progressions and this is done where nature intended, outside! We've thrown the concept of a gym by the wayside and turned our entire 43-acre campus in to an outdoor training facility.
Also involved in the fitness program are certified personal trainers, certified dance, martial arts, and yoga instructors; and yes, even horses, along with personnel qualified in Equine Assisted Psychotherapy. The meals are important too, of course, with an emphasis on fresh, seasonal, locally-grown ingredients. By helping in the garden and working with the chef, kids learn how to prepare simple, delicious, and healthful food for themselves.
Part of MindStream's uniqueness comes from its utilization of biofeedback and neurobiofeedback programs that include diaphragmatic breathing and heart rate variability, which is an effective treatment for many forms of stress and anxiety. Relaxation therapy, stress management, and mood and anxiety control are features of the program that supply the "horsepower behind self-regulation."
Neurobiofeedback is a non-invasive, psycho-therapeutic and behavioral technique that retrains abnormal brainwave patterns, and the Academy's website provides a video clip to demonstrate. Stone says,
We practice mindfulness here. The neurobiofeedback really has a non-threatening approach to mindfulness for kids. The more you can calm your brain, be present, be aware, be relaxed, the faster you get to fly the spaceship or watch a movie without any interruptions. The more distracted you become, the movie is scratchy and the sound's erratic and the picture goes away. The more you can relax your brain, the clearer the picture becomes.
Visiting MindStream Academy, Dr. David Katz found it to be unique and extraordinary and, most importantly, sustainable. Dr. Katz was in fact so impressed that he joined the staff as Senior Medical Advisor. For The Huffington Post, he wrote,
One student I spoke to lost roughly 90 pounds over the course of the semester, and went from literally suicidal, to confident and full of hope. I believe a semester at Mindstream may have saved this young person's life… Every student I spoke to felt confident in their ability to sustain the change, to take what they had learned and carry it with them and practice it at home.
Naturally, Childhood Obesity News asked about the concept that kids can become addicted to highly pleasurable foods, and whether MindStream addresses this. The school does recognize food addiction as a fundamental problem. Stone says,
We've seen food addiction, and it's real, and anything we can do to help these kids be successful for life, we'd be remiss not to.
Interestingly, when their child is in the midst of such an elaborate program as a semester at MindStream, parents may still be oblivious and even unconsciously engage in sabotage. Stone says,
We had a couple of parents who, early on, would call their child from his favorite fast-food restaurant, and it was a big setback. What makes a program like this so great is that, then we process it as a group, and then the family understands, 'Yes, you can go to this place and it's okay, but your child cannot, because he's addicted, and it's not safe for him to be exposed to it.'
Family participation is very important at every stage and continues after graduation as part of the "continuum of care." There is regular weekly or bi-weekly contact. Members of the MindStream staff communicate with the home guidance counselor, therapist, or physician.
Stone says,
We commit to stay with the family and our students for a year after our program… We have our social-emotional rubric that also includes fitness goals, nutrition goals, etc. sent to the home counselor. We set up fitness programs through our personal trainer… Once you're in the Mindstream family, you're kind of stuck with us.
Your responses and feedback are welcome!

Source: "Michael Paulmeier, BA, ACSM, TPI," MindStreamAcademy.com
Source: "What is Neurobiofeedback?," MindStreamAcademy.com, 01/18/11
Source: "Weight Loss and More, A World Away," The Huffington Post, 06/20/11
Image of Michael Paulmeier, used under Fair Use: Reporting.