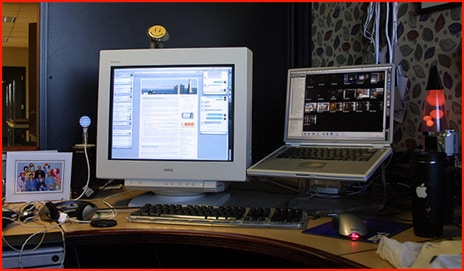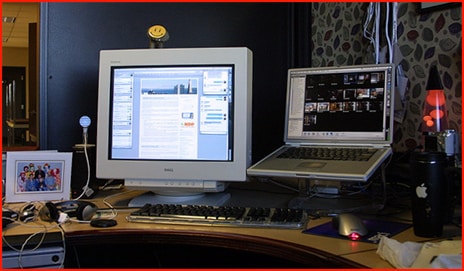 We talked about the Internet & American Life Project from Pew Research Center, which found that online social networking has generally good effects on people. Of course, it would not be at all surprising if obese people excelled at electronic communication for its own sake. In real life, a meeting with a friend comes with emotional baggage. You're at somebody's house and you just know, "My hostess can't keep her mind on the subject, she's so afraid this chair will collapse under me." And maybe you worry about it, too.
After years of relationships distorted by other people's anti-fat prejudice, it must be quite a relief to talk with somebody about your favorite science-fiction author or how to fix the garage door, and he or she doesn't know how much you weigh, or care. But we are aiming specifically to look at how people can benefit from the support of friends they have never met, with interactive computer programs and social media, in their efforts to deal with obesity and/or food addiction.
As a prelude to that, we considered the most successful method of overcoming addiction, the classic Alcoholics Anonymous 12-step program, which has been adapted to serve the needs of many other types of addict. A major component of these programs seems to be physical presence, whether in a residential rehabilitation setting or by showing up for meetings every day.
Is there a way to do the 12 steps online, without ever showing up? As it turns out, yes. Here is how one online program, picked at random, describes its workings:
Welcome to the online 12 Steps Workshop!… Please note: to access all the assignments and exercises you must register for the 12 Steps Workshop and attend the online StepWorkshop Meetings… We will begin your stepwork with these Step One reading assignments, speaker tapes and exercises… These assignments are only a sample of the Stepwork… The Stepworkshop meetings are held online via Skype.
When it comes to food addiction, there are all kinds of online groups, from the very serious kind that require a full commitment, to casual discussions. Aside from groups, a lot of one-on-one counseling and coaching probably goes on, too. And, why not? The Eating Disorder Referral and Information Center lists four possible routes by which people can get better. Leaving aside antidepressant medications, the other three can all be achieved electronically.
They are:
Cognitive-behavioral therapy: Method in which the client is taught techniques to monitor and change their eating habits, as well as to change the way they respond to difficult and stressful situations.

Interpersonal psychotherapy: Method in which the client is taught to examine their relationships with friends and family and to make changes in problem areas…

Self-help groups: These groups may be a good additional source of support for many.
Some profoundly misguided folks blog about their weight problems. One gal's diet tip — and we're not even going to link to this website, it's so wacky — is to go for a week drinking some kind of coffee/protein concoction, and low-fat chocolate milk, and some other stuff. Then she posts a slew of pictures of ultra-thin models, women who must have had ribs and a few extraneous internal organs removed to be so slender. Then, a collection of extremely obese women, which apparently is a sub-category of porn.
Then, she asks if anyone knows of a good diet pill. In March, this benighted person announces the start of a new diet where you can eat anything you want, as long as you don't eat all of it. By July, having gained 20 pounds, she is in despair.
But never fear. There are plenty of interesting, inspiring posts out there. A lot of good advice, and suggestions, and pep talks, and stories of personal journeys, and examples of how regular people can help each other along the path. Stay tuned.
Your responses and feedback are welcome!

Source: "Stepworkshop.com — 12 Steps WorkShop of Recovery," Stepworkshop.com
Source: "Eating Disorder Referral and Information Center," edreferral.com
Image by D'Arcy Norman, used under its Creative Commons license.