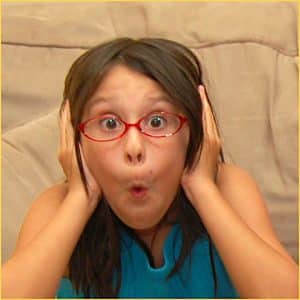 Apparently, "food noise" is not a new phenomenon, but a new term for what used to be called "constant rumination about food," which seems to spring from a combination of hereditary factors, environmental influences, and habit:
Some researchers associate the concept with "hedonic hunger," an intense preoccupation with eating food for the purpose of pleasure, and noted that it could also be a component of binge eating disorder, which is common but often misunderstood.
For The New York Times, Dani Blum described an informant who habitually started thinking about the next meal as soon as the meal in front of her had been consumed, and whose urge to eat was persistent even when she was full. She started taking one of the -tide drugs and experienced "acid reflux, constipation, queasiness…" but her brain stopped producing food noise, and cravings disappeared.
And why not, with all that gastrointestinal distress going on? Seems like the same effect could be achieved much more economically by just eating some spoiled tuna fish or something.
Another interviewee revealed that food noise — aside from "What can I eat next?" — may include peripheral matters like "internal negotiations about whether to eat in front of other people, wondering if they'll judge her for eating fried chicken, or if ordering a salad makes it look like she's trying too hard."
For Health.com, reporter Maggie O'Neill spoke with the director of the Cleveland Clinic's Obesity Center, Marcio Griebeler, M.D., who warned that if a patient ceases taking one of the semaglutide-based medications, which affect both the gut and the brain, the food noise may come back, and, "Eventually, this could cause a person to gain weight they lost while taking the medication."
Waffling, and another kind of noise
To some, that prediction might seem disingenuous, with "eventually" leaning quite toward the optimistic side. As we have seen, the consensus seems to be that when a person decides, or is forced by economic circumstances, to discontinue their -tide drug, the weight returns not "eventually," but more likely, within a year — much more quickly than it was accumulated in the first place.
For example, healthcare columnist David Wainer wrote for The Wall Street Journal,
As social-media hype around drugs like Ozempic and Mounjaro explodes, patient testimonies have focused not only on the dramatic effect on their waistlines, but also on how quickly many seem to pack the pounds back on if they stop taking the injections.
And yes, there has been plenty of noise of another kind, as social media from old-fashioned newspapers to vanity blogs are full of exhortations from both lovers and haters of the -tide drugs. A health tech correspondent at STAT, Katie Palmer writes,
Dozens of accounts were suspended from TikTok in early July, many belonging to content creators who talk about their weight loss and monetize the platform via partnerships with telehealth companies that prescribe GLP-1s and other weight loss drugs.
That venue and others have become stricter about letting "influencers" proselytize about what are called imitable behaviors. It is of course too late. Everything is already out there. The notorious TikTok website, for instance, has allegedly been called upon to explain food noise to viewers 1.8 billion times.
Your responses and feedback are welcome!
Source: "People on Drugs Like Ozempic Say Their 'Food Noise' Has Disappeared," NYTimes.com, 06/21/23
Source: "What Is 'Food Noise'? How Drugs Like Ozempic and Wegovy Quiet Obsessive Thoughts About Food," Health.com," 07/03/23
Source: "Obesity Could Be Pharma's Biggest Blockbuster Yet," WSJ.com, 05/05/23
Source: "TikTok cracks down on users posting about popular weight loss drugs," StatNews.com, 07/19/23
Image by Josh Davis/CC BY-ND 2.0