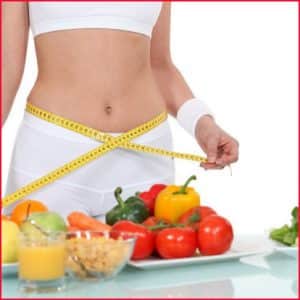 Yesterday, we considered the words of some newsworthy figures in the culture who have used controversial weight-control drugs — or not. Here are more, illustrating a bold willingness to speak on a divisive topic, and possibly acknowledging that as Hollywood figures they are widely imitated and expected to set a good example.
It's impossible not to notice that the overwhelming majority of speakers on this topic are female. As previously mentioned, celebrity rank can change from one moment to the next, so they are quoted in alphabetical order. All these references are from either People.com or TooFab.com.
Charles Barkley — "I started at 352 and I'm down to 290."
Dolores Catania — Told an interested reporter that, like all her co-stars, she too was on a weight-loss drug.
Bethenny Frankel — Cussed a lot in an Instagram video where she also rechristened one of the drugs "NOzempic" and warned followers to shun it, especially if they tend toward body dysmorphia and eating disorders.
Golnesa "GG" Gharachedaghi — Gained some weight from taking steroid injections for a health issue, had a hard time losing it, and tried out one of the new drugs.
Chelsea Handler — Was once prescribed Ozembic, before all the fuss broke out, by her anti-aging doctor, just to lose five pounds. To users she says, "Wishing you all well and hope you have doctors that care about more than your size. It's gonna backfire, something bad is gonna happen."
Jameela Jamil — Warns that these drugs do not permanently banish weight, and begs women not to shame themselves just because they don't look like the stars at an awards ceremony. "There is little to no discussion of the side effects in any advertising online. I'm deeply concerned, but I can't change any of your minds because fat phobia has our generation in a chokehold."
Lala Kent — Believes we all need to become better examples for the children, and advises people who are using these drugs to stop. "Enough already."
Gina Kirschenheiter — Reports that she is not on a weight-loss drug, but lost weight by giving up alcohol, and also is photographed by experts who know how to pose their subjects well.
Katie Maloney — "Do what you want to do… Understand the risks… Follow your bliss."
Jillian Michaels — Says there are a lot of negatives to taking Ozempic, and she helped several friends transition off it. And the weight will return.
Sharon Osbourne — Battled one of the main side effects, nausea, for four months and lost 30 pounds. Apparently, she then stopped, and told an interviewer that there is no quick weight loss recipe for what is basically a mental problem.
Patti Stanger — "I'm on the shot. I'm gonna tell you the truth. I went on semaglutide, which is the ingredient in Ozempic. I got the worst acid reflux. And I was not feeling good. So, I stopped three weeks in." But then, she went on Mounjaro.
Amy Schumer — Tried Ozempic for weight loss, and felt so lousy she couldn't even play with her son. "But I immediately invested because I knew everyone was going to try it." She then opted for liposuction. "Everyone has been lying saying, 'Oh smaller portions.' When I got lipo, I said I got lipo."
Your responses and feedback are welcome!
Source: "Stars Who've Spoken About Ozempic — and What They've Said," People.com, 05/01/23
Source: "Stars Who Have Spoken Out On Weight Loss Drug Trend In Hollywood," TooFab.com, 03/27/23
Source: "Amy Schumer Says She Tried Ozempic, Tells Others 'Lying' About It to Be 'Be Real' About Their Weight Loss," People.com, 06/09/23
Image by mahmoud99725/CC BY-SA 2.0