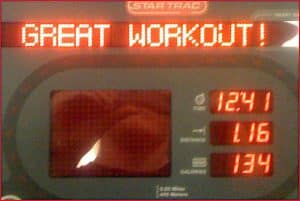 One might suppose that the subject of the new weight-loss drugs had been exhausted by now. But no! A flow of news continues to cascade into the general consciousness, and a spectacular number of celebrities have had their say about Ozempic, Wegovy, and Mounjaro. The differences between the particular drugs have been explored here, but they all work on the same principle.
To be fair, individuals who were originally prescribed the GLP-1 agonists to treat Type 2 diabetes and other hard-to-manage conditions seem pretty happy with the improvement in their lives, especially considering the alternative. It's the professional pretty people, who like to eat their metaphorical cake and retain their waistlines too, who will not, metaphorically speaking, put a sock in it.
Are their motives pure?
Discussions around weight and body size tend to permeate many aspects of the zeitgeist, for all kinds of reasons, which is why our kids can get so messed up by the constant attention and scrutiny. Traditionally, joining the chorus of voices about a current news trend can be a career booster for someone teetering on the edge of stardom. If nothing else, it increases name recognition and the cumulative number of online mentions.
When established figures who don't need the publicity also chime in, they tend to be granted another kind of attention, with an extra tinge of credibility. The situation is confused further by the fact that people in different age groups tend to have varying ideas about whom they consider worth listening to.
The moral elephant in the room
But first, because they belong to a distinct category, let's listen to the people whose primary concern is the shortage of product, caused by the enormous publicity. Julia Fox says "I would never do that. There are diabetics that need it." Meghan McCain says, "There's a clear moral issue here. It's hard to take a drug because swimsuit season is around the corner, while others need it to stay alive."
The shortage will not last, because pharmaceutical corporations have unlimited resources and a determination to give the people what they want. So these voices will soon sound quaint, and in a world where there are enough drugs for everybody, the upcoming generation will wonder what all the fuss was about.
As with any other profession, there are a certain number of celebs who actually have a health problem that the drug was designed to treat. Rosie O'Donnell was grilled about recent weight loss, and explained to the press that yes, she was using one of the controversial drugs to treat her Type 2 diabetes.
Some energetic and highly motivated celebrities find it offensive to be suspected of using pharmaceuticals when they actually put in a lot of sweaty work. Kyle Richards told the press of her frustration, never having taken a diet drug, and after having exercised with extreme determination to achieve an all-natural weight loss. And Khloé Kardashian is quoted as saying, "Let's not discredit my years of working out. I get up 5 days a week at 6 AM to train."
(To be continued…)
Your responses and feedback are welcome!
Source: "Stars Who've Spoken About Ozempic — and What They've Said," People.com, 05/01/23
Source: "Stars Who Have Spoken Out On Weight Loss Drug Trend In Hollywood," TooFab.com, 03/27/23
Image by Tim Dorr/CC BY-SA 2.0