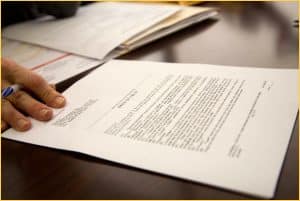 This continues the discussion of the thorny question of consent, where surgery is concerned. The American Academy of Pediatrics describes its goal as caring for the "whole child."
On the surface, how could fault be found in that ambition? But many citizens see it as a ploy to make public schools into brainwashing centers, whose goal is "to make government-run schools, not the family or the home, the central tenet of a child's life." (For this discussion, let's leave aside the incorrect use of the word "tenet," which is a principle or a belief. A school is neither of those things, but an institution.)
Apparently, massive numbers of Americans see public schools as mind control tools, whose purpose is to sneakily convert their children into socialists or collectivists. Others suspect that the medical establishment (as supported by the schools) is being run by pharmacological interests and surgery clinics for the financial benefit of stockholders in those industries.
There are many other objections to the system of public schools. One bunch of critics says:
Two aspects of the "whole child" agenda go together. The first is the push to rely on medical intervention over lifestyle changes and counseling. The second is the willingness to take decision-making power from parents and give it to unelected, unaccountable administrators.

AAP's report on child obesity focuses on medical interventions and school-based care. Moreover, they are careful to mention the supportive, not primary, role of parents.

When it comes to effective "whole-child" healthcare, the parents are relegated to fourth place.
In any case, and regardless of where the suspicion originates, unease over the consent factor provides a very strong argument for treating the underlying cause of a child's problem, rather than attempting to merely eliminate the symptoms. Because mistakes can be made, and serious consequences can occur regardless of the technical legality of whatever consent has been obtained.
Dr. Danielle P. Burton wrote,
Can a thirteen-year-old truly consent to the lifelong undernourishment caused by such a radical procedure? Can they consent to the increased risk of suicide? While it is great to minimize the risk of potential future disease, it cannot be at the cost of premature death. A key factor in helping our children grow into healthy adults is making sure they live long enough to become one.
Your responses and feedback are welcome!
Source: "Forget Parents, Here's What This "Whole Child" Ideology Really Promotes," Heritage.org, 03/13/23
Source: "The Hidden Danger in the AAP's New Obesity Guidelines," PsychologyToday.com, 03/04/23
Image by Caitlin Childs/CC BY-SA 2.0