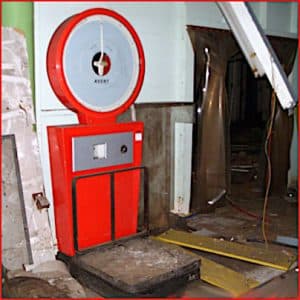 We left off by talking about Body Mass Index and the significance thereof. In 1972, BMI had been deemed the best measurement method. In 1985, the U.S. National Institutes of Health concurred, and in 1997 the World Health Organization did too. What could be wrong with any of that? Well, apparently, BMI measurement does not distinguish between fat and muscle, which are, after all, two very different substances. Also,
BMI can also underestimate the threat for people who are "skinny fat," as some doctors call those who tend to be fit, but have big bellies. Studies show that this belly fat can be more dangerous for health than any other kind.

The BMI measurements used for children are weighted for age, but when boys go through puberty, they add muscle at a rapid rate; girls add fat. BMI tends to miss these nuances.
And this is no small matter: More accurate methods are too costly for general use.
Jessica Mui reports that the grassroots advocacy organization Medical Students for Size Inclusivity believed that…
The AAP guidelines intensify the focus on BMI and weight loss as measures of overall health and further stigmatize the bodies of children whose environments are likely already rampant with weight bias. As a result of these guidelines, children will learn that their bodies are a pathology… The new AAP guidelines are based on science that grossly misrepresents the complex relationship between weight and health.
Mui pointed out that dieting and a poor self-image are known risk factors in the eating disorder realm, and labeled BMI measurement a "flawed tool." Not only that, but nobody was absolutely positive that BMI alone causes greater morbidity and mortality. Furthermore,
This outdated tool does not consider genetic, ethnic, and epigenetic variation or significant factors like poverty, racism, trauma, environment, chronic stress, and weight stigma, all of which negatively affect health outcomes in and of themselves.
When surgery is considered, a high BMI is what is known in logic as a necessary condition, but not a sufficient condition. In other words, a big number signifies that a person is obese enough to be medically qualified for bariatric surgery, but that alone is not enough. This year, the recently issued guidelines were met with questions, concern, and outrage by practitioners and parents alike. We have spoken here of iatrogenesis, and this article brings up two reasons why the guidelines are dangerous for children:
The AAP released guidelines that recommend actions that are known top risk factors for eating disorders with almost no reference to how discussing weight and BMI can increase eating disorder risk. It is not helpful to reduce the number of children with obesity if they are driven toward the top risk factors for the second most deadly mental health illness.
Another source confirmed that BMI was never intended to be used as a measurement for health. Weight can be a helpful data point, but it needs to be evaluated in the context of overall health.
Your responses and feedback are welcome!
Source: "Size-inclusive medicine: a response to AAP's guidelines for the treatment of children and adolescents with obesity," KevinMD.com, 03/01/23
Source: "The AAP's new childhood obesity guidelines are dangerous. Here's what to do," Inergency.com, 03/01/23
Source: "The Hidden Danger in the AAP's New Obesity Guidelines," PsychologyToday.com, 03/04/23
Image by A Quiverful of Fotos/CC BY 2.0