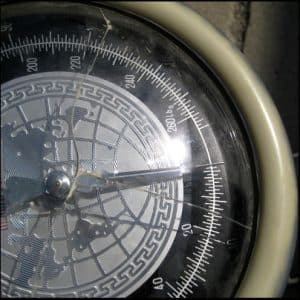 Body Mass Index measurement has been a bone of contention in many debates. More than 10 years ago, a study of nearly 15,000 young people led the British publication mirror.co.uk to print,
Health experts said yesterday that using Body Mass Index to calculate whether youngsters are obese is unreliable, especially for girls.
A 2013 article revealed this nugget:
Investigators […] analyzed data on people whose BMI and waist-to-height ratio were measured during the 1980s, looking at death rates a generation later… [T]hey found waist-to-height ratio was a better predictor of life expectancy.
In 2014, blogger Rodney Steadman wrote,
The BMI has become a big problem for some researchers… BMI does not accurately measure body fat in individuals with a high level of lean body mass (body weight minus the fat) and some ethnic groups. Furthermore, the BMI can be difficult to calculate in field settings when body weight cannot be accurately measured.
Meanwhile, parents who just did not like the whole idea argued with schools, and some questioned the ultimate usefulness of BMI information. As TorontoSun.com described in 2015, cultural factors were involved:
[…] BMI information alone may not be enough to help parents in high poverty areas where fresh produce and safe playgrounds to encourage exercise may not be available.
Around the same time, a study found that BMI measurement failed to identify "as many as 25% of children, age 4 to 18 years, who have excess body fat." The Mayo Clinic's director of preventive cardiology, Francisco Lopez-Jimenez, said, "BMI is not capturing everybody who needs to be labeled as obese."
He also said, "That's because it does have real limitations."
Your responses and feedback are welcome!
Source: "What is Food Addiction?," AnonymousOne.com
Source: "Hidden danger: UK's childhood obesity could be worse than feared," Mirror.co.uk, 06/18/12
Source: "Is BMI Outdated?," MedicalDaily.com, 05/14/13
Source: "Absurd, but True?," WordPress.com, 07/15/14
Source: "Screening teens for obesity may not help them lose weight," TorontoSun.com, 07/03/15
Source: "Obesity Is Undercounted in Children, Study Finds," WSJ, 06/23/14
Source: "Calling BS on BMI: How can we tell how fat we are?," GantDaily.com, 08/16/17
Image by Todd Huffman/CC BY 2.0