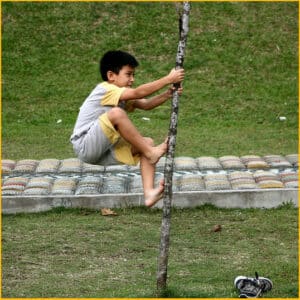 Childhood Obesity News has discussed many of the infamous co-morbidities associated with child obesity. The truly alarming news is that they currently occur at much younger ages.
To counter that trend, every once in a while there is a major development. The National Institutes of Health designated obesity as a chronic illness in 1998. In 2013, the American Medical Association deemed obesity a disease. In 2007, the American Academy of Pediatrics issued a set of prevention and treatment guidelines, which were only updated last month.
For journalists, it is easy to summarize the updates, as Nina Shapiro has done:
The emphasis on the new guidelines is earlier intervention for children with obesity, with recommendations for children ages 6 to 12 years (and even younger in some situations) to receive behavior and lifestyle treatment. Children over age 12 years can be considered for pharmacotherapy in addition to behavioral therapy. And children ages 13 years and over whose BMI is 120% above the 95th percentile may be candidates for bariatric surgery.
The recent mini-revolution has attracted attention and criticism. The information in that medium-sized paragraph has lit fires all over the place. It is now feared that clinicians may tend to become too aggressive in the use of pharmaceuticals and surgery. Having researched the reactions of professionals from nutritionists to pediatricians, Shapiro wrote:
They emphasize that the focus should first and foremost be on increased education on the risks of high-sugar, highly processed foods. They state that increased physical activity, stress management and better education should obviate the need for medications or surgery. Unfortunately, we are not seeing improvements in these arenas; in fact, children are more sedentary and are eating less healthfully than in years past.
In some quarters, the perceived abandonment of the diet plus exercise paradigm is seen as not just giving up too easily, but actually courting failure. There is anxiety among parents who fear that the new suggestions will make people think the diet plus exercise approach should be forgotten.
For example, BBC News journalist Sara Monetta interviewed a mother who was distressed to learn that her 14-year-old daughter's school planned to end Physical Education classes, during which young people get actual exercise, and replace them with a standard classroom health course. In contrast, young Jaelynn had taken part in a YMCA summer camp that included plenty of outdoor activity, and lost 12 pounds in three months. This also improved the chronic kidney disease from which she had suffered since childhood.
But people are being discouraged from this kind of optimistic thinking. The studies have been conducted, and the news has not been good.
(To be continued…)
Your responses and feedback are welcome!
Source: "New Guidelines On Childhood Obesity Are Met With Some Resistance," Forbes.com, 01/17/23
Source: "New US childhood obesity guidelines criticised by families," BBC.com, 01/29/23
Image by Mohd Fazlin Mohd Effendy Ooi/CC BY 2.0