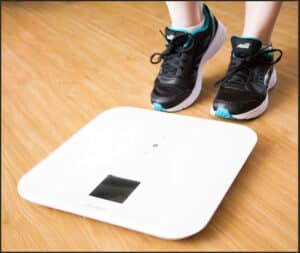 This year began with news that many felt was shocking and even scandalous. After a 15-year pause, the American Academy of Pediatrics issued a new set of childhood obesity guidelines. "Watchful waiting," or giving children time to outgrow obesity, is not doing the trick. As Kaitlyn Radde reported for National Public Radio, "The group is now advising pediatricians to 'offer treatment options early and at the highest available intensity'." To some, those words have an ominous ring.
The new guidelines were authored by, among others, the vice chair of the AAP's Clinical Practice Guideline Subcommittee on Obesity, Dr. Sandra Hassink. For children age six and older, but in extreme cases for those as young as two, the journalist wrote:
The most effective interventions require upwards of 26 hours over three to 12 months of intense, in-person behavior and lifestyle treatment from health care providers. Such treatment includes coaching on nutrition, physical activity and changes in behavior, such as role modeling by parents.
The preference is for those conversations to be couched in the "motivational interviewing" technique. This is where the clinician asks open-ended questions to try and understand the different family members' perspectives. It is not difficult to imagine this leading to privacy issues, religious issues, distrust of governmental authority, and other undesirable reactions, but presumably, avoiding this is part of the training that professionals receive. On the other hand, one school of thought tends to believe that many patients and families will improve spontaneously, because the mere knowledge that someone cares and takes an interest, is beneficial.
A heavy schedule
All of this is, as the saying goes, "a lot," especially for families with limited means. Even though the majority of Americans want to believe that COVID-19 and its numerous variants are in the rear-view mirror, those nasty critters are very much with us. People are still sick, and people are still unemployed, and some are both. If they have the time for these interventions, they don't have the money — and vice-versa.
Those whose lives were least changed by the pandemic are the extremely disadvantaged, who did not use to have cars or childcare options or an extra dime to spare, and they still don't. Seemingly ordinary amenities like well-child checkups are luxuries far beyond their means. But the recommendations for obesity abatement do not end with expensive and time-consuming appointments. Radde describes the next steps:
After this intensive therapy, weight loss drugs should be considered for adolescents as young as 12, the AAP says, while teens 13 and older with severe obesity should be evaluated for weight loss surgery.
But then, for young teens, the situation becomes even more problematic, because getting the recommended weekly injection of a drug called Wegovy is dicey, "due to recent shortages and insurance companies declining to cover it."
Currently in the United States, more than 14 million children, or one in five humans in that age group, are officially obese. With regard to the objections that some critics have voiced, the organization also says that…
[C]hildhood obesity is a disease with genetic, social and environmental factors — not something caused by individual choices — and that it shouldn't be stigmatized by health care providers.
(To be continued…)
Your responses and feedback are welcome!
Source: "Childhood obesity requires early, aggressive treatment, new guidelines say," NPR.org, 01/09/23
Source: "Children with obesity should get proactive treatment," 6abc.com, 01/10/23
Image by franchise opportunities/CC BY-SA 2.0