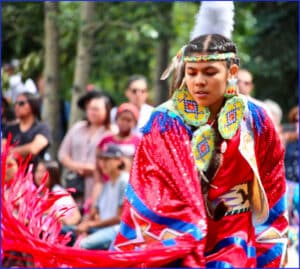 The previous post referenced a thesis published by Grayson James Hughes earlier this year in Epidemiology of Diabetes. This paper restated the persistent, inexplicable, and nearly universal problem of recidivism (personal failure) in efforts to control obesity:
Put very simply, it is as if early in life an insistent and demanding biological drive to consume more calories than is appropriate to maintain normal body weight was established, and although this drive can be temporarily abrogated, it almost irresistibly reasserts itself.
Dr. James V. Neel, known for his thrifty gene hypothesis, referred to this regulatory phenomenon as a "calorie-stat" that is set by an as-yet unknown power. Also, he asserted that figuring out this one mystery is the most important priority in obesity studies.
Currently, a quotation credited to Brené Brown is popular, if controversial: "Science is not the truth. Science is finding the truth. When science changes its opinion, it didn't lie to you. It learned more." Dr. Neel was convinced that many answers still awaited discovery. It's not as if he was some kind of lone madman. Despite many objections to his theory, there was also agreement in some quarters, and in others, a continuing, if grudging, partial or conditional acceptance.
A lot of maybes
As time went on, new obesity-related gene variants were identified, but none possessed identifiable properties that could really be said to confer any survival advantage, or to qualify as the elusive thrifty gene. Yet there did seem to be a "thrifty phenotype."
In 2018 the Encyclopedia of Endocrine Diseases said,
A large number of studies in animals and humans linked poor prenatal nutrition with subsequent predisposition to disease, including obesity later in life and in subsequent generations.
The debate took on another dimension when Canadian researchers picked up on the thrifty gene, and racism entered the picture in a big way. James Daschuk wrote that accepting an inherent genetic vulnerability by which Indigenous people were predisposed to diabetes, enabled politicians and administrators to…
[…] explain away the disease's explosion among Indigenous people. It allowed the same officials to continue to ignore the ongoing social realities at the root of Indigenous diabetes, namely: the deleterious impact of historically racist federal policies that entrenched food insecurity, poverty and ill-health within Canada's Indigenous communities.
A similar paper by Robyn McDermott began with some patently militant statements like,
[This paper] looks at some of the ethical consequences of the biological deterministic paradigm, particularly the popular confusion of "genes" with "race" and how this paradigm served to exclude consideration of social determinants of disease in epidemiological thinking.
Like Daschuk, he was very much in favor of looking at alternative hypotheses to the thrifty gene theory, if they would minimize the possibility of hostile political manipulation and improve the outlook for public health consequences.
Your responses and feedback are welcome!
Source: "The Epidemic and Prevalence of Diabetes in the United States," ScienceDirect.com, 2019
Source: "The Thrifty Gene Hypotheses: A Total Review," Arizona.edu, 2022
Source: "Atlas of the Heart Quotes," Goodreads.com, undated
Source: "Encyclopedia of Endocrine Diseases," ScienceDirect.com, 2018
Source: "Travis Hay, Inventing the Thrifty Gene: The Science of Settler Colonialism," OUP.com, 2021
Source: "Ethics, epidemiology and the thrifty gene: biological determinism as a health hazard," November 1998
Image by JoslynLM/CC BY 2.0