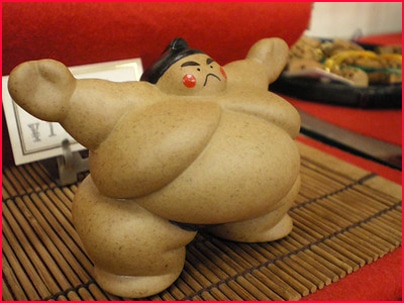 After successfully losing a huge amount of weight thanks to the surgery, Paul Mason came to the States to have excess skin removed. He lived for a while with an American woman to whom he was briefly engaged, but in a later interview she related how he was unable to sustain interest:
Paul became bored of the Paleo diet that the couple had adopted. "I came home and there was a big loaf of bread in the refrigerator. We had an agreement that we were not going to tempt each other. I felt he wasn't taking my feelings into consideration. In the weeks after, he went back to his old habits," she told The Sun.
To persist in harmful behavior even when it ruins one's closest relationships is the behavior of an addict. Journalist Justin Heckert wrote of Mason's time in America,
He had arthritis in both knees… He was anemic. He took warfarin for blood clots and furosemide for the fluid in his legs. He took anti-depressants. He took sleeping tablets. He already wore dentures — because he used to be too big to go to the dentist, he had yanked out his old teeth with pliers when he was bedridden. To numb the pain, he filled syringes he bought off eBay with morphine the doctors had prescribed him for joint pain, and injected it directly into his gums.
Need it to be said? To pull out one's own teeth, rather than address the elephant in the room, is definitely addict behavior. It encompasses the marker of spending a lot of time recovering from substance use, and definitely, putting oneself in danger. And how about this criterion?
Continuing to use, even when you know you have a physical or psychological problem that could have been caused or made worse by the substance.
Separated from his former fiancée, in 2018 Mason was still in the U.S., living with a female enabler who by his account was addicted to opioids. After being convicted of shoplifting, he told the press that his new landlady/hostess had threatened and intimidated him into obeying her wishes. He alleged that she would send him into the store with a list of items she wanted.
A journalist added that the world's former heaviest man was caught with such items as cakes, steaks and pizzas. Not to put too fine a point on it, this is behavior typical of addicts.
By 2019 or so, the press referred quite confidently to Mason's problem as an addiction. He was back in the United Kingdom, broke, and morbidly obese again. The Daily Mail published a salacious quotation:
He said that food gives him a great feeling and described it as being "better than sex". You don't choose this lifestyle. The addiction never goes away. You don't conquer it. You can just keep it at bay. You know when you orgasm you get a really good strong sexual feeling? It's like that, but contentment as well.
The British press reported on the shoplifting he had done in the USA, which seems to have been pretty extensive. He would eat as much in one meal as a normal person would in a week, but his go-to snack was crisps (potato chips), and another journalist referenced his eating 40 chocolate bars per day.
He opened up about his despair and his deep heartache that he has been shunned by his own family because of his selfish actions. He said: "I destroyed people's lives through my eating, I tore our family apart."
Your responses and feedback are welcome!
Source: "Sex with World's fattest man Paul Mason 'great' says ex — but he cheated on her with bread," Archive.ph, 06/07/19
Source: "DSM 5 Criteria for Substance Use Disorders," VeryWellMind.com, undated
Source: "How the World's Heaviest Man Lost It All," GQ.com, 03/07/17
Source: "Former world's fattest man — who now weighs 40 stone — denies he is a scrounger," DailyMail.co.uk, 05/27/19
Source: "World's fattest man begs NHS to save his life with £100k weight loss surgery," Mirror.co.uk, 09/29/19
Image by Duran/CC BY 2.0