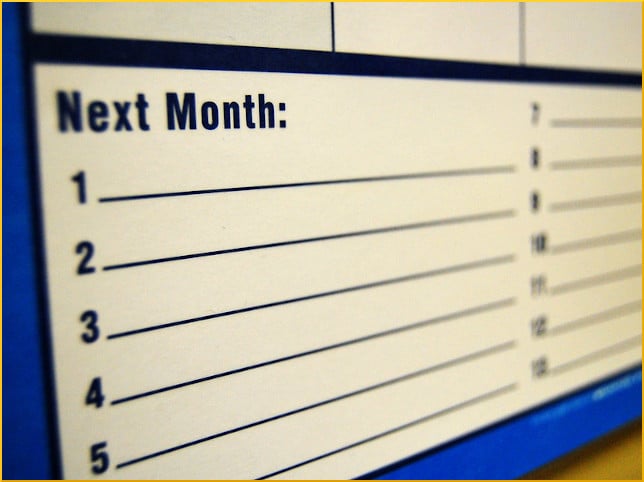 Let's face it, handling all the various demands of preparatory house-cleaning, gift-buying, card-addressing, entertaining, being entertained, church and school events and obligations, fetching visitors from airports, grocery shopping, cooking, and on and on… Well, it's a lot. This year, of course, the whole picture is complicated by a widespread belief that no gathering should be done at all. These are things to remember when less dangerous times come back.
We have listed some concrete ideas for handling certain problems to reduce the amount of stress that seems to accompany the holiday season, and also discussed the adjustment of mindsets in ways that could smooth some of the rough edges. This may be fanciful, but one suggestion is to develop the skills of a secret agent. In any major intelligence-gathering project or operational effort, meticulous planning occupies an important space.
What do you call yourself doing?
Like a master spy, create a plan. Sit down and figure out how to handle all the demands of the season, with the cunning and precision of a team planning a bank heist. One advantage of having a plan is that it provides the illusion of being in control, and sometimes that little bit of faith is enough to raise a person's spirits. Writer Jessica Maharaj wrote, "Spread out your errands, so you don't become overwhelmed with too many tasks at once." Included in the plan, by the way, should be time dedicated to relaxation.
For PsychologyToday.com, Connie Bennett even suggested creating two separate to-do lists, called "Nice To Do For Me" and "Need to Do For You" (meaning, the rest of the world), and then hit them alternately. The list of things to do for others can even be subdivided into gifts, social events, school-related chores, work-related gatherings, phone calls, guests who will be visiting your home, cards to send, groceries needed, and so forth.
Some people scorn lists, but that attitude only sabotages their own peace of mind. In life, there are few actions we can take that are as small and quiet, yet as satisfying, as crossing an item off a list. A useful list is one of those things of which it can truly be said, "Better to have it and not need it than need it and not have it."
The beauty of delegation
If video conferencing will be part of your holiday scene, sign up for the service well ahead of time, and watch a tutorial, so that when everybody else is ready to go, you don't harsh their mellow. For shopping, study up on the prevalent patterns. A store's website might contain a little graph, showing customer traffic at various hours of the day, and you can pick the least busy time to shop there. Or call up and ask. Here is the most important part. Both of those chores can be entrusted to someone else.
If you will be hosting a gathering, plan ahead. What chores can somebody else do? Figure it out in advance, so if someone offers to help, you can put them to work chopping veggies or whatever, and at the same time keep them from interfering in parts of the prep you don't want anybody to mess with. Dr. Jennifer Barton recommends:
If the very thought of delegation makes you uneasy, you should start by delegating a single, low-priority task. As you see the job can be completed successfully without you, you'll gain confidence in the process and can move on to delegating another task, and then another.
Your responses and feedback are welcome!
Source: "7 Tips to Relieve Holiday Stress," PsychologyToday.com, 12/01/09
Source: "Avoiding Holiday Stressors," NAMI.org, 12/03/18
Source: "10 Tips to De-stress During the Holidays," JacksonHealth.org, undated
Image by Jamie/CC BY 2.0