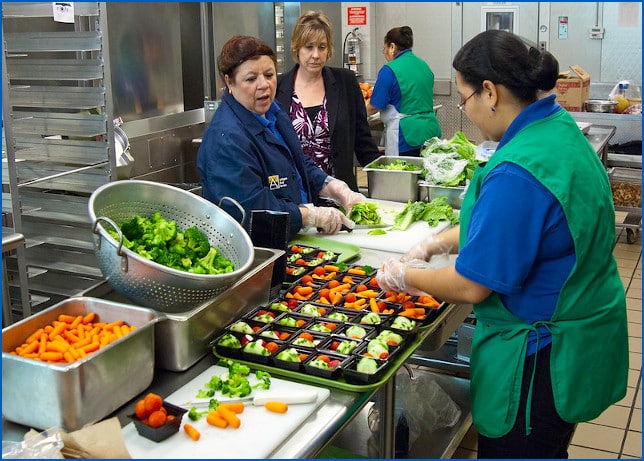 It is not that easy to find definitive reports of what actually goes on in schools, rather than guidelines and other literature of the aspirational type. Of course, the past year and a half have been a circus, and not the fun kind. There seems to be a great deal of uncertainty about what to expect in the coming school term. It looks like COVID-19 will be the major medical issue for the foreseeable future, overshadowing other health-related concerns like spotting dangerous tendencies toward obesity and its co-morbidities.
News about anti-discrimination laws, as they relate to obesity, is generally about adults in the context of employment. Late in 2020, for instance, it was reported that…
[…] the Washington State Supreme Court has ruled that obese individuals are members of a protected class under Washington's Law Against Discrimination.
The piece included no mention of children or schools. A contemporaneous article published by the Minnesota Journal of Law & Inequality bore the promising title, "A Disability Studies Perspective on the Legal Boundaries of Fat and Disability," but again, revealed nothing about young people or the K-12 school system.
In June of 2021, just to throw a monkey wrench into an already complicated situation, there was a newly re-aroused conflict over these issues. In the United Kingdom, Fiona Simpson reported on the possibility of psychological damage from the now widely accepted practice of weighing kids at school.
The country's National Child Measurement Programme (NCMP) had been on hold during the COVID months, but is being reinstated. A child is weighed twice in her or his grade-school career, and alerts the parents of signs of encroaching childhood obesity. Simpson quotes charity director Tom Quinn:
Many eating disorder clinicians working in children and young people's eating disorder services have told us how the programme has triggered restricted eating patterns, which has then developed into an eating disorder requiring specialist care. At a time when we know that the pandemic has had a devastating impact on people with eating disorders, with children and young people seeking treatment at record highs and with waiting times longer than ever, this is absolutely the wrong move.
The Women and Equalities Committee has objections, and wants the government to take a second look before re-implementing the program which could prevent a child from developing a positive body image. Their report said,
Academics stated that clinicians consider being weighed in front of people or making a child's family aware they need to lose weight or have a high body mass index (BMI) as a trigger for eating disorders.
Parental interest, opinion, and activism have been mobilized.
Your responses and feedback are welcome!
Source: "Is Obesity a Protected Status Under Washington's Law Against Discrimination?," Sapphire-Law.com, 12/09/20
Source: "A Disability Studies Perspective on the Legal Boundaries of Fat and Disability," LawAndInequality.org, February 2021
Source: "Weighing Children at School Increases Eating Disorder Risk, Charities Warn," Cypnow.com, 06/25/21
Image by U.S. Dept. of Agriculture/CC BY 2.0