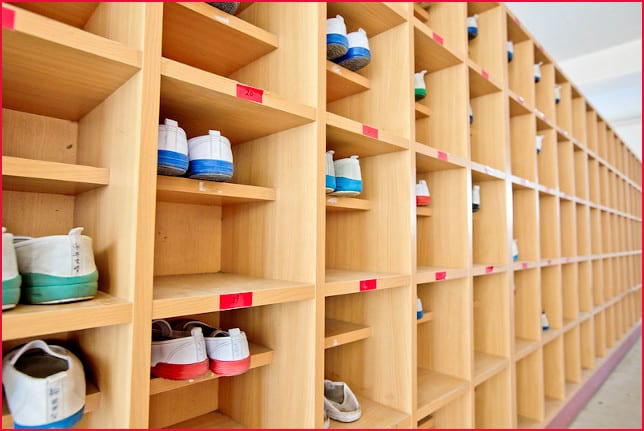 There seems to be an assumption that accurately measuring kids and recording the results are tasks that can be easily performed by just anyone, but that is not the case. To do this science effectively is not easy, and requires the school to buy a certain amount of precision equipment if they don't have it already. Among the available materials to teach school staff members is the 2007 publication, "Guidelines for Growth Screening in Missouri Schools."
The instructions are exhaustingly explicit, and important, because if an agency is going to do such a personal and potentially controversial thing to young persons, they had better do it correctly. One sample paragraph is quoted in "Schools Take On the Task," and here are other excerpts:
A critical element in assessing height correctly is the position of the head. The Frankfort Plane is an imaginary line from the lower margin of the eye socket to the notch above the tragus of the ear (fleshy cartilage partially extending over the opening of the ear). When aligned correctly, the Frankfort Plane is parallel to the horizontal headpiece and perpendicular to the back piece of the stadiometer. When the chin is correctly positioned, the back of the head may not make contact with the vertical surface.
Not every school has a nurse, and not every nurse is trained in these nuances of the art of measurement. The responsible adult needs to know a lot. A few of the major subject headings in this tutorial concern prescreening education; measuring weight; procedure for determining BMI; referral criteria for growth assessments; and considerations for special populations:
All hair ornaments, buns, braids, etc. should be removed to obtain an accurate measurement against the crown of the head.
That is definitely problematic. There have been lawsuits over school staff messing with kids' hair.
And this is just one state. While the federal government often provides suggestions in the form of guidelines, states can pretty much do as they see fit, and they tend to have philosophical differences that impede the smooth maintenance and consistency of growth measurement programs.
Other angles
The state of Washington offers not only such training modules as "Accurately Weighing and Measuring Infants, Children and Adolescents," and "Using the CDC Growth Charts for Children with Special Health Care Needs," but potentially controversial ones like "Adolescent Physical Development" and "Head Circumference."
The Centers for Disease Control and Prevention offers similar related training. Its topics include "Overweight Children and Adolescents: Recommendations to Screen, Assess and Manage." There are parents who do not relish the idea of their children being screened or assessed for anything but reading, writing, and arithmetic. There are parents who emphatically do not want their children "managed" by third parties. In America, parents who object to aspects of the school system are in a strong position to resist, and this is one of the stumbling blocks that impede progress toward curbing childhood obesity.
Your responses and feedback are welcome!
Source: "Guidelines for Growth Screening in Missouri Schools," MO.gov, 2007
Source: "Growth Charts Training," Washington.edu, undated
Image by GoToVan/CC BY 2.0