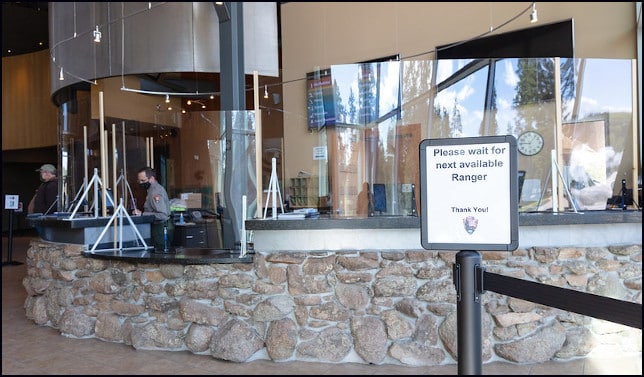 When the pandemic started, face masks and body bags were not the only commodities the market rushed to invest in. The smart money gravitated toward acrylic sheeting, otherwise known as plexiglass (which is not a trademarked name unless it only has one S). Sales of this useful material went through the metaphorical roof. A year's supply flew out of the warehouses in two months.
It is, however, fortunate that the material can be recycled. Increasingly, the use of hard plastic barriers is regarded as almost useless. A cashier or bank teller, who must confront masses of people up close, probably gets some benefit from a sheet of acrylic. Everybody else, not so much.
What does WHO say?
According to the World Health Organization,
Evidence shows that #COVID19 does not pose a high risk to children & schools are not drivers of transmission. We know how to reduce risks to children, teachers & families.
Some critics wonder how much the organization actually knows about risk reduction, pointing out that these are the same folks who once assured the world that airborne transmission does not happen with SARS-CoV-2. It does, which is why erecting transparent plastic barriers in indoor spaces is pretty much an exercise in futility. No, the WHO anti-Covid guidance for school operation doesn't mention them either. It recommends personal hygiene, mask use, physical distance, ventilation, and surface disinfection.
Teachers, by the way, exercise their online comment power to say "Rubbish!" to the claim that schools are not drivers of transmission. Colds, flu, and head lice encompass schools like tsunami waves. A fed-up teacher might compare going to work with, for instance, playing Russian roulette every day.
Scientists who do studies say the same, in more academic language. Even if schools do not at the moment represent a high risk to children, the new Covid variants could change that overnight. Even now, asymptomatic children can carry the virus home to more vulnerable family members.
Expensive lessons
Horry County, South Carolina, is the scene of a quintessential story of pandemic confusion and the misallocation of funds through ignorance. Like many other authorities, the School District thought it was doing the right thing. Thanks to CARES Act funding, it was able to have plexiglass barriers installed in classrooms. (See photos of elementary schools that look like prisons and may be firetraps.) The five million dollar project was completed just this April, and now the clear partitions and their structural supports are already being removed (cost not known).
Journalist Annette Montgomery captured a quotation from a parent of two students, Lori Ard:
That money could've been utilized to place air purification systems in the school and to keep the environment clean and keep the air purified for our students and now we have $5 million worth of plexiglass that's probably just going to sit in some storage building somewhere.
Sara-Lauren Dozier, with four kids in the system, asked,
If there were teachers who weren't to come back because of COVID concerns then why weren't we searching for other people to come in who didn't have those same concerns instead of putting plexiglass up and wasting money?
Which kind of misses the point, which should be safety; not teachers' or parents' willingness to tolerate unsafe conditions. Mechanical engineer Marwa Zaatari remarked via Twitter,
If instead $5M was spent on buying HEPA air cleaners, they could have bought 14,300 air cleaners to be installed in ~7,200 classrooms to get air exchange rate (ACH) > 4.
For a comprehensive look at why plexiglass barriers may harm more than help, see this University of Washington document.
Your responses and feedback are welcome!
Source: "World Health Organization," Twitter.com, 06/10/21
Source: "'It was a waste of $5M:' Parents react to plexiglass barriers coming down in HC," WPDE.com, 06/08/21
Source: "@marwa_zaatari," Twitter.com, 06/08/21
Image by Yellowstone National Park/Public Domain