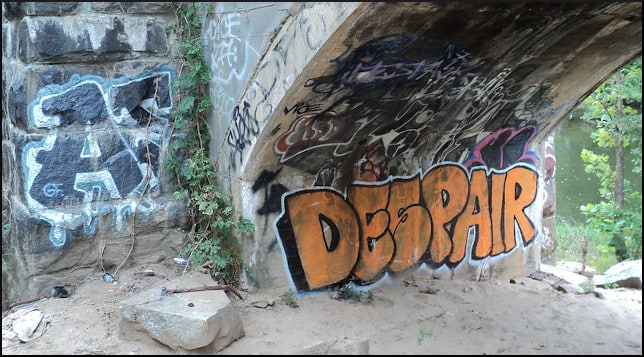 COVID-19 currently reigns over the globe, and the mental health aspects of that are all mixed up with concerns about obesity. The 236,379-subject study we mentioned found that coronavirus survivors do not always actually get over it, in the sense of returning to their pre-illness states of health and well-being. Instead, half a year later, about one-third of them suffer from neurological and mental health malfunctions.
Journalist Sarah Marsh sums up,
The most common diagnoses after Covid were anxiety disorders (occurring in 17% of patients), mood disorders (14%), substance misuse disorders (7%), and insomnia (5%)… After taking into account underlying health characteristics, such as age, sex, ethnicity and existing health conditions, there was a 44% greater risk of neurological and mental health diagnoses after Covid-19 than after flu.
Predictions say that primary and secondary care services are about to get slammed, prompting Dr. Jonathan Rogers, of University College London, to say:
Sadly, many of the disorders identified in this study tend to be chronic or recurrent, so we can anticipate that the impact of Covid-19 could be with us for many years.
Oxford University's Prof Paul Harrison, the lead author of the aforementioned study, says:
Although the individual risks for most disorders are small, the effect across the whole population may be substantial for health and social care systems due to the scale of the pandemic and that many of these conditions are chronic.
So much for the "blood-brain barrier"
Scientists suspect that the action of SARS-CoV-2 on the brain can cause long-term neurological problems. For experimental purposes, they used stem cells to cultivate "organoids," and turned the virus loose on them. No direct infection of neuronal cells was observed.
But the choroid plexus epithelial cells, which produce and secrete cerebrospinal fluid? That's a different story. Those cells express ACE2, a cellular protein that COVID has a key to. So the choroid plexus layer can be infected by the virus, which proceeds to move in and reproduce itself. Even leaving neuronal cells out of it, explains Dr. Melanie Krause, it is alarming that the virus can damage the choroid plexus layer…
[…] because some proteins that usually make up the tight contacts between the cells were mislocalised. This caused brain-barrier leakage, which in humans could enable the entry of pathogens, immune cells and cytokines into cerebrospinal fluid and the brain, and potentially lead to neuroinflammation. This in turn could result in long-term neurological symptoms, such as chronic fatigue and memory loss.
The next step is to figure out whether the virus is able to spread through the body via the cerebrospinal fluid.
Your responses and feedback are welcome!
Source: "One in three survivors of severe Covid diagnosed with mental health condition," TheGuardian.com, 04/07/21
Source: "Organoids indicate that SARS-CoV-2 damages the brain barrier," BioNews.org, 10/26/20
Image by red, white and black eyes/CC BY 2.0