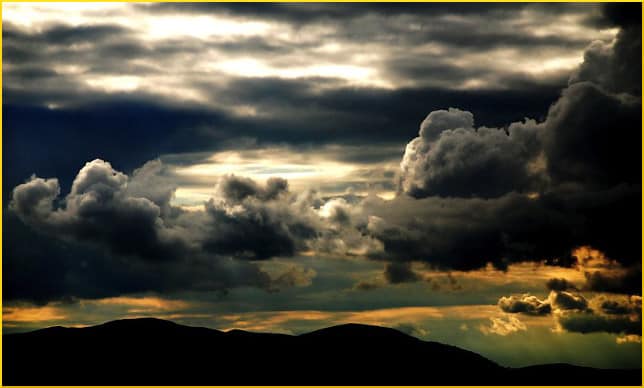 In early August, around 65 people went to a wedding reception in Millinocket. By late August, the small Maine town had closed its town hall and schools, and the local hospital barred visitors. Aysha Qamar reported that altogether 366 people, their ages ranging from 4 to 98 years, were tested for the novel coronavirus. Many were positive, and many had symptoms.
By September 10, the number of people believed to have contracted the disease due to that one event had risen to 161. Similar events have been shown to lead back to a lone original patient who, for some reason, is enabled to act as a "superspreader."
Some of the affected are second-hand or third-hand victims who had not even been present to toast the newlyweds with champagne. Three of the people have died.
Message not being received
The annual Sturgis Motorcycle Rally proceeded as usual, much to the dismay of those who believe COVID-19 is real. At least 250,00 people crammed into the South Dakota town over a 10-day period starting August 7. They dispersed to travel through or return to 61% of America's counties. As of August 27, more than 100 novel coronavirus cases had been linked to the event.
But by September 10, barely two weeks later, both the number of attendees and the number of consequently sickened Americans were revised upward, after anonymized cellphone location data had been analyzed by researchers from four universities. Ciara Linnane writes for MarketWatch.com:
The 10-day Sturgis Motorcycle Rally in South Dakota in August, which drew more than 400,000 people, has now been linked to more than 250,000 coronavirus cases, according to a study by the IZA Institute of Labor Economics… The event "was prolonged, included individuals packed closely together, involved a large out-of-town population, and had low compliance with recommended infection countermeasures such as the use of masks," the researchers wrote. The event will cost an estimated $12.2 billion in health-care costs…
A jaded public hears stories like these, and still mingles unmasked. Short videos that illustrate the parable of the chessboard are not an exact analogy to the contagion mechanisms of a disease, but they do serve to show in a clear, concise way how quickly numbers can get out of hand.
The concept of exponentiality is not to be taken lightly. Again, the Centers for Disease Control reminded the public of cold facts:
Coronavirus can spread from asymptomatic carriers of the disease to others… The CDC estimates that 40 percent of individuals who have contracted COVID-19 are asymptomatic, and that individuals exhibiting no signs of the disease have a 75 percent chance of spreading it to someone else.
Now, here's the thing — no, two things. Obese people, including children, face higher risk right from the start. For some reason, the disease loves them and seeks them out. In addition, normal-weight people, including children, who survive the disease come out of it weaker, less active, less mentally acute, less ambitious about maintaining health regimes, and more likely to succumb in the future to a condition that will promote and exacerbate obesity.
In many places, the situation is getting worse — including places where things were looking pretty bright for a while.
Your responses and feedback are welcome!
Source: "Millinocket, Maine, area wedding now connected to 161 coronavirus cases," BostonGlobe.com, 09/10/20
Source: "53 people who tested positive for COVID-19 linked to Maine wedding reception," AlterNet.org, 08/23/20
Source: "Cell phone data indicates that Sturgis rally attendees later visited 61% of U.S. counties," DailyKos.com, 08/27/20
Source: "Sturgis motorcycle rally in South Dakota in August linked to more than 250,000 coronavirus cases, study finds," MarketWatch.com, 09/10/20
Source: "Legend of the Chessboard," YouTube.com, 01/01/11
Source: "CDC's New Testing Guidelines Appear to Follow Trump's Call to "Slow the Testing"," TruthOut.org, 08/26/20
Image by Andrew/CC BY 2.0