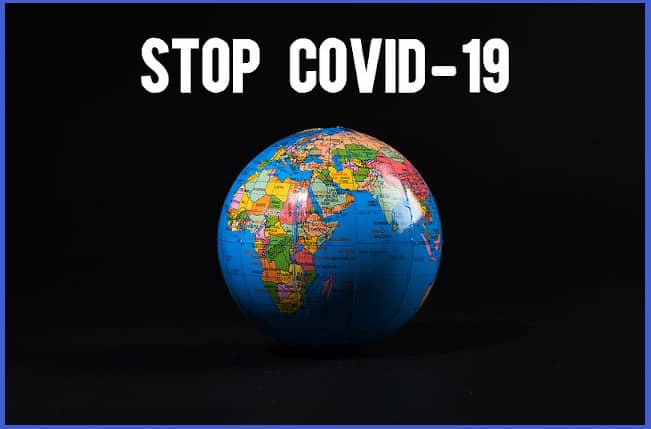 We do not know everything about how the SARS-CoV-2 organism travels from place to place, or how it chooses its new digs, or why some potential hosts are helpless before it, while others somehow manage to tell it to get lost. There are things that researchers are pragmatically or ethically unable to be at cause for. Some public events are important in secondary ways, as rough-hewn experiments that tell researchers things they need to know.
Massive protests were thought to be a prime enabler of community transmission of the virus, except it didn't happen. For Healthline.com, Dana K. Cassell covered the subject and offered the following:
The reasons for the lack of transmission likely have to do with the protesters being outside in the wind and sun and most of them wearing masks. People who attend other outdoor events, such as going to the beach or a ball game, tend to share indoor facilities like bathrooms, shops, and restaurants.
The National Bureau of Economic Research issued a paper, saying,
We conclude that predictions of broad negative public health consequences of Black Lives Matter protests were far too narrowly conceived.
From Los Angeles, journalist Alex Mahadevan wrote,
We wanted to know whether officials had compiled more complete information since late June… The county's health department, however, did not respond to multiple requests for the number of people who, when reached by contact tracers following up on positive COVID-19 cases, reported being at one of the protests within two weeks of starting to show symptoms.
Mahadevan went on to say that in San Diego, according to county officials, "no community outbreak so far had been traced to any outdoor activities, including those at beaches, parks and on trails, or protests…" Public health microbiologist Rodney Rohde, Ph.D., told the reporter he had seen no "peer-reviewed research linking outdoor protests (or really any major outdoor events) to the surge here in Texas."
Some suggest that any increase in the number of coronavirus cases is due to the fact that people have no money, and take any kind of work they can get, increasing their exposure to COVID-19, and increasing the exposure of their children, who then go to school and either catch the virus or pass it around to others.
In this era, one thing many people notice is how the line between reality and satire is barely holding. Please enjoy Kara Baskin's piece, "Your School District's Reopening Survey." She writes:
Students must be tested for COVID at the first sign of illness; please return your child to us in six weeks or when results come back, whichever comes first.
Your responses and feedback are welcome!
Source: "Why the Black Lives Matter Protests Didn't Contribute to the COVID-19 Surge," Healthline.com, 07/08/20
Source: "How much did protests contribute to Los Angeles' COVID-19 surge?," Poynter.org, 07/23/20
Source: "Your School District's Reopening Survey," McSweeneys.net, 08/05/20
Image by Jernej Furman/CC BY 2.0