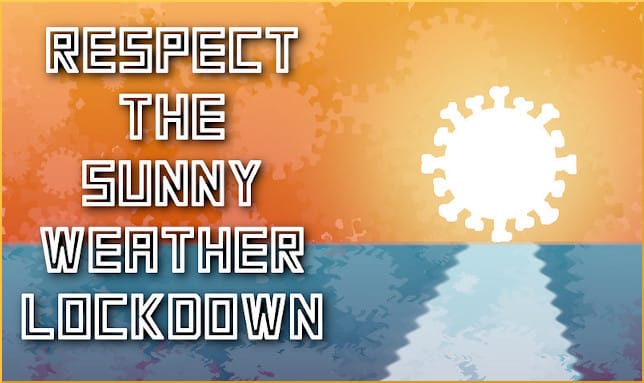 The uncanny and unwelcome affinity shared by fat cells and the COVID-19 organism was the subject of the most recent post. For the more imaginative among us, this Coronavirus era might seem like an episode in a long-running series called "If Only We Had Listened."
If only the Let's Move! initiative had been adopted and fully implemented in every corner of America, would there be fewer obese adults today? Yes. Would there be fewer obese children today? Also, yes.
Would institutions and governments be paying such huge amounts to treat the virus and its co-morbidities? No, they would not. Would neighborhoods have strengthened their exercise potentialities? Very possibly. Would more families have at-home exercise options at the ready? Quite probably.
If only we has listened to Michelle Obama, would quite the same number of humans be suffering right now from either obesity or coronavirus, or both? No.
What is the problem again?
Obesity exacerbates the virus, and at the same time, the virus worsens the obesity. Fat in the upper abdomen squeezes the diaphragm and lungs, and prevents optimal breathing. And that's bad enough. But mainly, the immune system goes into overdrive.
Writing for the UK-based College of Contemporary Health blog, Nicholas Feenie notes,
In individuals with obesity, visceral adipose tissue in the abdominal cavity produces inflammatory cytokines that cause a chronic low-grade inflammatory state throughout the body… [O]ne theory is that inflammation caused by obesity occupies the immune system's resources, reducing its ability to mount an effective response against the virus.

On the other hand, it has also been proposed that this constant activation of the immune system means that it overreacts to the virus, causing excess inflammation and damage in the lungs.
A few days ago, news came out of a case series concerning 50 hospitalized pediatric COVID-19 patients. Many, but not all, had respiratory symptoms. Some of the kids had bad cases, and their inflammatory markers were high. Among their numbers, neither infants nor the immunocompromised were worse off. But the obese children in the cohort were more likely to have severe cases.
More factors
Statisticians, of course, make predictions. For MedicalDaily.com, Darwin Malicdem did a thought experiment about the school closures in the United Stated continuing for the rest of the year 2020, which is not even half over yet. He says that could very well mean a 2.4% increase in childhood obesity by then, and a total of well over a million new childhood obesity cases by next March. This would be nobody's idea of a good time.
Your responses and feedback are welcome!
Source: "Covid-19 and Obesity," ContemporaryHealth.co.uk, 04/30/20
Source: "Epidemiology, Clinical Features, and Disease Severity in Patients With Coronavirus Disease 2019 (COVID-19) in a Children's Hospital in New York City, New York," JAMANetwork.com, 06/03/20
Source: "More Kids At Risk Of Obesity In US Amid COVID-19 Pandemic," MedicalDaily.com, 06/01/20
Image by muffinn/CC BY 2.0