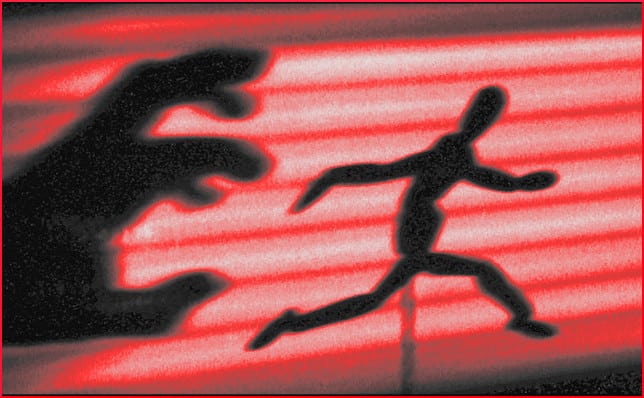 Wouldn't it be great to stop dwelling on COVID-19? But with the caseload in the United States growing by more than 20,000 per day, maybe it is not yet time to drop the subject. Recent events have brought people outside and into extensive contact, and there is a very real fear that the coronavirus numbers, in the next couple of weeks, might rise astronomically. Americans might start voluntarily staying at home again. Governmental edicts might make that a non-voluntary option.
Meanwhile, people are trapped in their individual hells, ranging from exhausting boredom to a constant dread of domestic violence. Maybe a person just has one semester of college in their history, and now must live back in the place that no longer feels like home and perhaps never did. Maybe they struggled for months or years to finally be able to move out, and then lost a job or a game of birth-control roulette. Or maybe a pandemic came along.
At any rate, plans had to change, and now they are in the proverbial "Mom's basement." Whatever stresses a person hoped to escape by leaving the ancestral home are now facts of life.
The Emily Program is a University of Minnesota Medical School Affiliate program that offers recovery support in the form of residential and outpatient treatment modalities. Their page describes the dilemma of moving back home:
Perhaps it's the environment where you first engaged in disordered behaviors, a place that stirs up tangled memories or old family dynamics. And for those who typically protect their recovery by leaving the house, finding space from the fridge and pantry and private bathrooms, it may be unbelievably triggering.
Missing graduation, whether from 6th grade or college, is very disturbing. Older kids had exciting vacation plans, or their first summer job lined up. A very large number of kids have had the rug pulled out from under them in a major way. Almost overnight, we arrived in a radically disordered reality — literally a whole different world, because there is not a country on earth unaffected by this insatiable virus. Even animals in zoos have caught it.
The pitiless math
Of the problems engendered by the pandemic, some affect only a small number of people. The children who, at any given time, would have comprised the clients of residential treatment centers, are relatively few. But they are missing out on the opportunity of a lifetime. Likewise, not that many children and teens suffer from severe obsessive-compulsive disorder.
"Contamination OCD" is a particular brand of malaise that can only be worsened by an epidemic where everyone is encouraged to practice a lifestyle that is usually considered aberrant. Described by D. A. Kirk, it is…
[…] a type of OCD that compels you to do everything you can to avoid exposing not just yourself, but also the people you love, to germs, viruses, and bacteria.

I wore gloves as often as possible, refused to shake hands with coworkers and strangers alike, and carried a bottle of hand sanitizer everywhere I went. I did everything humanly possible to eliminate physical contact not just with other people, but with any object that someone else had already touched or would need to touch in the near future…
The point is, all the relatively rare cases, the singular cases, add up. And as the Emily Program, states, no two people have quite the same eating disorder. There are a thousand ways to suffer, and a thousand ways to cope — most of them detrimental. Displacement behaviors are available in quite a few forms, that subject will be discussed next.
Your responses and feedback are welcome!
Source: "Advice for those struggling with an eating disorder during COVID-19," EmilyProgram.com, 03/26/20
Source: "An Open Letter to Every American Who Doesn't Want to Wear a Mask," Medium.com, 05/25/20
Image by George Ian Bowles