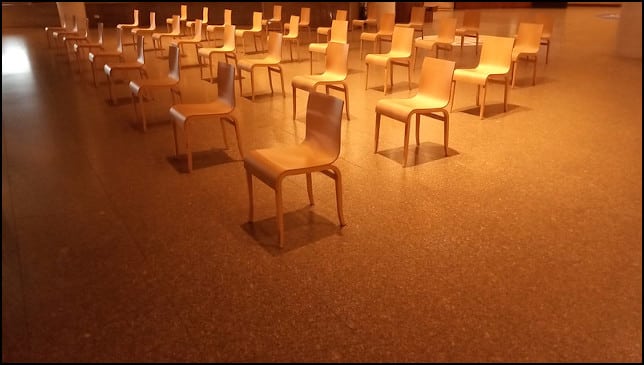 COVID-19 is many things, but finished is not one of them. May 20 — only a few short days ago — was notable for chalking up the highest 1-day increase of cases, worldwide, since the pandemic started. The United States has a total of 1,141,371 currently active cases — or maybe 1,237,162, depending on which statistically-oriented website you visit. The experts at this particular site explain why:
States are currently reporting two fundamentally unlike statistics: current hospital/ICU admissions and cumulative hospitalizations/ICU admissions. Across the country, this reporting is also sparse. In short: it is impossible to assemble anything resembling the real statistics for hospitalizations, ICU admissions, or ventilator usage across the United States.
Even to keep tabs on the deaths is an incredibly time-consuming and convoluted process, as explained in excruciating detail by this Centers for Disease Control page. And testing? As it turns out, when testing is discussed, most people don't have the faintest idea what they are talking about. They don't know the difference between viral tests and antibody tests, or what each one means, or why it is crucial that the two be tallied separately.
They don't understand why testing is not universally available, or how the accuracy of testing is assured (or not.). Any reader who wishes to become thoroughly depressed is invited to soak up the information about testing on this page.
Fumbling around in the dark
In other words, nobody seems to really have a handle on keeping the numbers current and complete, so they differ. Apparently, the U.S. has around 4,770 more cases today than yesterday, and they seem to increase by about 22,000 per week. Shamefully, our country has almost one-third of the worldwide total.
And yet, inexplicably, people are out there celebrating as if it's all over — or, as some epidemiologists would have it, doing a bang-up job of setting up for the second wave. Experts have pointed out how ridiculous it is to even use that terminology, when we are still in the throes of the first wave.
Thanks to the hard science of analyzing virus mutations and the soft science of contact tracing, we learn more every day about how COVID-19 spreads among populations. Most people are incapable of understanding how quickly the numbers can multiply.
As Childhood Obesity News has mentioned, the terrible Navajo Nation outbreak occurred as the result of a local Patient Zero, who unknowingly brought the contagion from the nearest city to a rural church service. Many similar examples are available, of which journalist Ed Yong offers two:
[M]ost of New York's cases likely stemmed from one introduction from Europe in mid-February. Most of Louisiana's cases arose from just a couple of introductions from within the U.S.
This theme is expounded on by Derek Thompson, staff writer for The Atlantic, who points out quite vehemently that in enclosed spaces, even staying six feet away from each other doesn't mean diddly-squat. A Japanese study shows that the indoor infection risk "is almost 19 times higher than in open-air environments." He also names horrific examples:
Many of the largest super-spreader events took place inside — at a church in South Korea, an auditorium in France, a conference in Massachusetts… A Hong Kong paper awaiting peer review found that of 7,324 documented cases in China, only one outbreak occurred outside — during a conversation among several men in a small village.
Yong points out painful truths:
— Social distancing works only if people agree to sacrifice some personal freedom for the good of others.
— Even in the biggest hot spots, most people were not infected and remain susceptible.
— New infections can take weeks to manifest in regional statistics.
— Cities that thought the worst had passed may be hit anew.
Meanwhile, because of the enforced circumstances, children who were always normal weight are becoming overweight. Kids who were overweight are becoming obese. All else being equal, obese kids are more prone to get the coronavirus and more likely to have a very rough time of it.
Your responses and feedback are welcome!
Source: "The COVID Tracking Project," CovidTracking.com, 05/25/20
Source: "America's Patchwork Pandemic Is Fraying Even Further," TheAtlantic.com, 05/20/20
Source: "Social Distancing Is Not Enough," TheAtlantic.com, 05/22/20
Image by Bingxiong Chen/(CC BY 2.0)