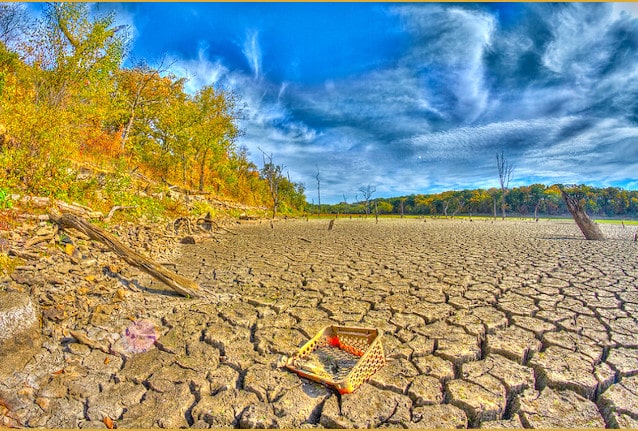 The most recent post outlined India's dire state of water shortage which prevents people from following handwashing recommendations, and makes them more vulnerable to the COVID-19 virus, which is especially dangerous for obese people. This links back to previous Childhood Obesity News topics. Groundwater depletion happens for other reasons of course, but one reason for it is the greed of international corporations like the Coca-Cola Company.
India has been in drought status for years, but in that country alone, Coke operates 58 water-sucking bottling facilities. Thoughtco.com quotes protest organizer Nandlal Master:
Coca-Cola is creating thirst in India, and is directly responsible for the loss of livelihood and even hunger for thousands of people across India… Drinking Coke is like drinking farmer's blood…
And today, drinking Coke is like spraying COVID-19 in people's faces. They are unable to wash or to properly hydrate their bodies because Coke has drained their land of water.
In Brazil
Not surprisingly, other countries around the globe are also victimized by corporate chicanery. Aided by Coke and Nestle, Brazilian president Jair Bolsonaro appears to be the human being most responsible for destroying the Amazon forest, sometimes referred to as the lungs of planet Earth. Peter Koenig reports,
Under his leadership, not only water is being privatized, but all of Amazonia is up for grabs — that's what Bolsonaro says and wants to make sure the corporate thieves understand. Rain forest can indiscriminately logged and destroyed, water can be captured and privatized, by major water giants to the detriment of people — and ultimately of peoples' lives.
Now, the corporations want the Guarani Aquifer, the world's largest (or maybe second largest) source of fresh water. Apparently they have not yet succeeded in controlling it, but their track record suggests that they will. When they do, Koenig believes, "the world water supply is doomed." Also doomed will be many of the people who do not volunteer to be obese or catch COVID-19, which is especially hazardous to the obese.
The author speaks scorchingly of the Water Resources Group, a "multi-agency sham" — comprising global financiers, "high-level technocrats," and representatives of AB Inbev, Coca-Cola, Dow, Nestle and PepsiCo, among others. These self-entitled folk enjoy hopping around the planet in luxurious jets to meet up and parlay at the fanciest hotels, treating themselves to prime lodgings, top-shelf entertainment, and luscious meals with copious liquid refreshment.
Faced with anything less than the most opulent products and services, they are incapable of discussing and deciding the fate of everybody else's water supply. Koenig asks, "How many people could be served with drinking water and safe sanitation for this amount of money?," and his point is not lost.
Your responses and feedback are welcome!
Source: "Charged With Groundwater Depletion and Pollution in India," ThoughtCo.com, 07/17/19
Source: "Water Is Life — They Are Stealing Our Livelihood and We Aren't Even Noticing," GlobalResearch.ca, 10/20/19
Image by Patrick Emerson/(CC BY-ND 2.0)