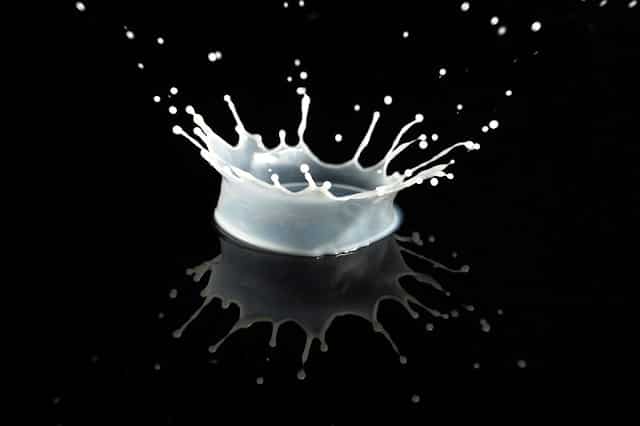 A few years ago, Dr. Jonathon L. Maguire, of the University of Toronto, studied the data on 2,745 healthy children between the ages of one and six years. As the fat content of their milk went up, so did their Vitamin D levels, while their BMIs went down. Two things stood out: the implication that Vitamin D is better absorbed with fat, and the notion that "drinking low-fat milk may leave a child hungrier for more calorie-dense food."
Fast-forward to last month, when the American Journal of Clinical Nutrition published a paper that analyzed 14 studies encompassing 20,897 children, up to 18 years old. The same pediatrician, Dr. Maguire, in the capacity of senior author, looked deeper.
The meta-study concluded that higher intake of cow-milk fat corresponded with a lower occurrence of childhood obesity. This went against the existence of international guidelines recommending reduced-fat milk, and the fact that the American Academy of Pediatrics was still recommending that all children by age two should be on skim or low-fat milk.
The study found, the more whole milk, the less obesity — and there is even a number: "39 percent reduced risk for overweight or obesity." Journalist Nicholas Baker wrote,
The authors speculate that are several possible mechanisms. It may be that children who drink whole milk consume fewer calories from other food. Some studies suggest that milk fat has properties that make people feel full. Reverse causality could also be at play: It's possible that skinny children have parents who offer them whole milk to fatten them up.
Dr. Maguire noted that none of these observational studies really said a lot about cause and effect. To the announcement that reduced-fat milk is more associated with obesity than whole milk, reactions varied.
In Modern Farmer, Dan Nosowitz suggested that by bringing back whole milk the government wanted to help the dairy industry, and also that its proponents desired to "strike a blow at what's seen as unfair nannying." He granted the possibility of "plausible explanations" on either side of the milk question.
This accession to multifactorialism included human motivations:
Many parents give whole milk to underweight kids to get them to gain weight; that would throw off the studies, because those kids wouldn't qualify as obese, but it would certainly have no relation to their milk consumption. Or maybe parents of overweight kids give their kids reduced-fat milk to lose weight. Same problem.
Just a few days ago, writer Arden Tewksbury opined that the large majority of Americans strongly favors putting whole milk back in to school lunch programs. He said:
[…] the best information that has ever been alluded to was made by U.S. Secretary of Agriculture Sonny Perdue at a U.S. Senate Ag Hearing when the secretary said twice, that obesity has gotten worse since we took whole milk out of our schools.
This writer is mad at U.S. Secretary of Agriculture Tom Vilsack, who allegedly has the ultimate authority, and could restore whole milk to schools by decree. But Secretary Vilsack is on the low-fat or fat-free side of the debate.
(To be continued…)
Your responses and feedback are welcome!
Source: "Regular Milk May Beat Low Fat for Kids," NYTimes.com, 11/22/16
Source: "Whole Milk May Be Better When It Comes to Children's Weight," NYTimes.com, 01/07/20
Source: "Study Finds Reduced Fat Milk More Associated With Obesity Than Whole Milk," ModernFarmer.com, 01/10/20
Source: "Childhood obesity has gotten worse since whole milk was taken out of schools," PennLive.com, 02/13/20
Image by breic/Attribution 2.0 Generic (CC BY 2.0)