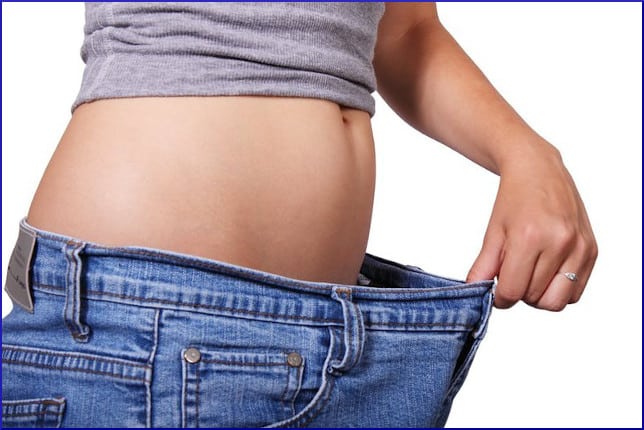 Back in 2009, the Journal of Lancaster General Hospital published an article whose theme was the psychic effects of bariatric surgery. The results can take so long to show up, and the amount of weight loss might not meet patient expectations. They tend to lose motivation and have difficulty sticking to the mandatory post-op dietary restrictions. If emotional eating was the original problem and they haven't gotten a good overhaul in the emotional department, the same problem will persist.
Even when weight loss is successful, some patients find the experience of living in a different anatomy so disorienting that it is difficult to cope, and they experience a perverse kind of off-brand body dysmorphia. Or the sagging, empty skin bothers them to a degree they did not anticipate.
Or if a fortress of fat was their defense against sexual interference, that feeling of being protected no longer exists, and post-traumatic symptoms can flare up. The report says,
Psychologists can assist these patients by utilizing cognitive restructuring to help them rationally evaluate their progress, as well as behavioral activation to aid them in making healthy behavior changes… Psychologists can help these patients identify their triggers for emotional eating and encourage them to develop a coping repertoire that involves more constructive behaviors rather than eating.
When Dr. Pretlow attended the European Childhood Obesity Group Congress in 2014, he was disappointed to learn that, rather than being viewed as an extreme measure and a last resort, especially for the young, bariatric surgery had become a treatment of choice. Nevertheless, the chair of the bariatric surgery session said, "Even gastric bypass surgery produces only a temporary remission" and noted that 25% of the adolescents who undergo gastric bypass surgery fail to lose weight and of those who do, 43% gain the lost weight back. ."
On the other hand, the event for the first time presented both a poster and a main session on psychology. Psychologist Carolyn Braet of Ghent University, lead author of the ECOG position paper on the psychological assessment of child/adolescent obesity, talked about the psychological causes of overeating and obesity. She mentioned psychological factors including emotional eating, disinhibited eating, and reaction to restrained eating.
The position paper stated that…
[…] dietary restraint attitudes and dieting behaviours are often observed and can be alternated with disruption and binge eating which paradoxically can lead to weight increase . It is also hypothesized that failures of (rigid) restraint behaviour cause distress which in turn promotes more emotional eating… As a result, susceptibility to abnormalities in eating patterns is likely to increase, and strict dieting as well as dietary attitudes are therefore identified as 'risk variables for eating disturbances.'
Here's the problem. Post-op bariatric surgery patients must eat consciously and carefully for the rest of their entire lives — with this "risk variable" hanging over their heads every day, in perpetuity. No wonder things often don't work out! It was also pointed out in discussion that with many young patients, after the surgery, food still has to be hidden from them, which is definitely not a promising indicator for lifelong weight loss maintenance.
In the discussion period, Dr. Pretlow opined that obesity is primarily a psychological problem and most likely a behavioral addiction. Dr. Braet mentioned that while one may not necessarily believe that overeating is an addictive process, one might still acknowledge that addiction treatment methods might still be effective for treating obesity.
Your responses and feedback are welcome!
Source: "Behavioral and Psychological Factors in Obesity," JLGH.org, Winter 2009
Image by Zaid Alasad/Flickr