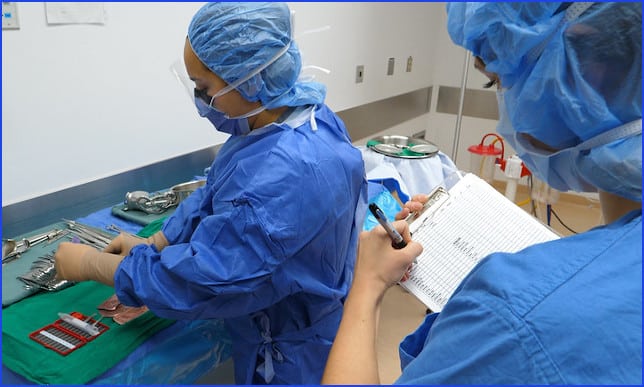 The American Academy of Pediatrics says that a reason to avoid metabolic and bariatric surgery (MBS) is "a medical, psychiatric, psychosocial, or cognitive condition that prevents adherence to postoperative dietary and medication regimens." Let's see what thoughts have been expressed about this recently.
Children's National Health System reported on a study showing that bariatric surgery affects kids with developmental disabilities and cognitive impairments pretty much like it affects any others. They may be in a position to do even better than other children, because they tend to already have strong support systems in place. The study subjects are 63 individuals, age 13 through 24, whose outcomes were closely studied. Also,
The study is the first to look at post-surgical outcomes for this subgroup of adolescent bariatric surgery patients.
The sense of good news is enforced by the reality that children with these problems are at greater risk of obesity to begin with. Children's National is one of the very few hospitals with accreditation from the American Society for Metabolic and Bariatric Surgery, and other impressive credentials, making it uniquely qualified.
Researchers from three different Colorado institutions wrote about a small number of young women ages 13-22 who are diagnosed as ID (intellectually disabled). Among their problems are autism, non-accidental trauma, and craniopharyngioma (a rare type of non-cancerous tumor). Their parents rated their quality of life as between 28 on the low end, and 98 (with 100 being the highest possible rating). They had MBS, and this is the Conclusions paragraph:
Adolescents/young adults with ID presenting for MBS show significant variability in etiology and severity of ID and in personal and family functioning domains. Such variability presents opportunities to tailor pre and post-operative care to optimize the safety and efficacy of MBS.
Intellectual disability is not the same as psychiatric instability, but the questions and issues are quite similar. Earlier this month, staff writer Elizabeth Hlavinka addressed this for MedPageToday.com, and the answers don't seem very reassuring. In a Swedish study that included both surgical and nonsurgical cohorts the proportion of subjects who discontinued psychiatric treatment afterwards was only 7% and 10% respectively.
Kajsa Järvholm, Ph.D., told the journalist that many obese adolescents have lived through a great deal of bullying and stigmatization, and "the consequences of that do not go away just because the weight is lost." It should be noted that from both the surgical and non-surgical groups, certain patients had been excluded from the start — those with "psychosis, severe depression, substance misuse, or self-induced vomiting." Still,
Five years after starting weight loss interventions, a significantly higher proportion of teens in the surgical cohort sought psychiatric care compared to teens receiving non-surgical treatment for obesity (36% vs 21%, respectively)… In fact, 27% of patients in the surgical group initiated psychiatric medication and 24% initiated inpatient or outpatient psychiatric care during the study period…
A previous study, at two years post-op, had found improvement in the patients' experiences of anxiety, depression, and disruptive behavior, while another study found that "improvements started to decline at 2 years." The five-year study was able to give a clearer picture, and contains many details that should be of great interest to other researchers and, of course, to clinicians.
Your responses and feedback are welcome!
Source: "Pediatric Metabolic and Bariatric Surgery: Evidence, Barriers, and Best Practices," AAPPublications.org, October 2019
Source: "Cognitive functioning does not predict weight-loss outcome for adolescents," ScienceDaily.com, 04/15/19
Source: "Prospective Characterization of Adolescents and Young Adults with Intellectual Disability Presenting for Bariatric Surgery," ObesityWeek.com, 11/05/19
Source: "Mental Health Issues Persist for Teens Years After Gastric Bypass," MedPageToday.com, 01/22/20
Image by RhPAP/Flickr