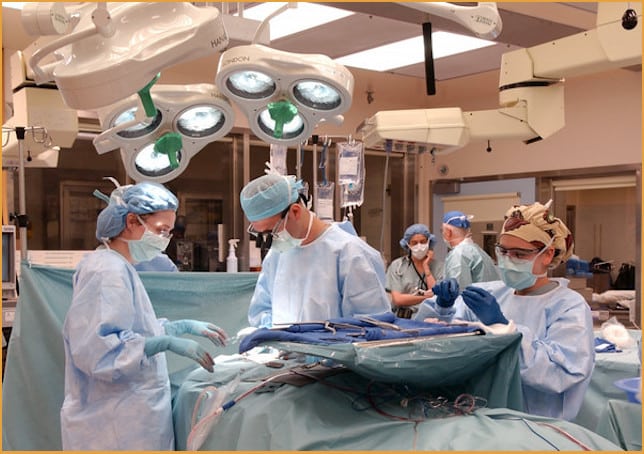 The previous post discussed the new American Academy of Pediatrics policy which is based on the premise that, when considering bariatric surgery for a child, "there is no evidence to support the application of age-based eligibility limits." It was also discussed in The New York Times by Perri Klass, M.D., whose article begins by relating an anecdotal report from Sarah Armstrong, M.D., FAAP, lead author of the policy statement.
Dr. Armstrong speaks of a boy who has attended Duke University's weight management clinic for several years, but nevertheless weighs 400 pounds and has diabetes. In Dr. Armstrong's view, it is long past the time when he should have been allowed to have bariatric surgery, and it should be paid for by Medicaid.
The upside is undeniable. Sleep apnea goes away, and there is a very good chance that the patient's blood pressure will approach the zone called "within normal limits." In the great majority of cases, Type 2 diabetes ceases to be a problem. The opportunity to end all that misery should thrill the fiscal conservative, because if uncorrected, all those co-morbidities will cost even more than the surgery.
Here comes the twist
Dr. Armstrong is a strong advocate of exercise-plus-nature. It would please her very much to see more kids spend more time outdoors. Not primarily because physical activity causes weight loss, but because it reduces stress, and improves life in other ways. As Childhood Obesity News readers will recall, there are said to be at least 50 reasons to exercise.
With a little thought, it is easy to see how every reason connects somehow, through one or more links, to the avoidance or elimination of excess body fat. Attractive as this prospect may be, Dr. Armstrong brings us back to earth. Certainly, outdoor exercise is splendid, she says, but…
[…] but in my practice a lot of the kids can't even get there because they've got such severe obesity.
Dr. Klass mentions the research behind the AAP's pro-surgery stance:
Most of the studies involve older adolescents, though some international research looked at 12- or even 10-year-old patients. There is no lower age limit in the policy statement because the researchers could not find evidence drawing a firm line…
Culturally, the tendency is toward lowering the age where the idea of elective surgery is not only tolerable, but encouraged. One argument is undeniable. It becomes increasingly clear that the earlier a child's obesity starts, and the longer it continues and increases, the more difficult it is to deal with.
Bariatric surgery appears, to many experts, to be the best way now. But is it the one and only, ultimate best way? Once we accept that bariatric surgery for children is the best, will that acceptance cause us to stop looking for how it could be better?
Your responses and feedback are welcome!
Source: "Pediatric Metabolic and Bariatric Surgery: Evidence, Barriers, and Best Practices," AAPPublications.org, December 2019
Source: "Weight-Loss Surgery for Teens Who Can't Lose Weight Any Other Way," NYTimes.com, 11/11/19
Image by NIH Clinical Center/Flickr