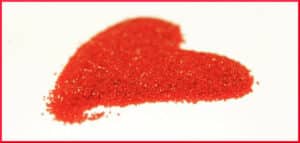 Sweetmyx S617 (or Sweetmyx for short) was described in the previous post. It is called a "flavor enhancer," and the makers of soda pop believe they need to include in it their products to make up for the sugar they have been pressured to leave out. Several years ago, it was known as a "commercial milestone" and "the next big thing." Pepsico bought the exclusive rights, planning to use it in two drinks, Manzanita Sol and Mug Root Beer, in which it was expected to reduce the caloric total by 25%.
In 2015, sports nutritionist Britt Glock explained that Sweetmyx is not a sweetener, but a chemical that makes the taste buds more sensitive to sugar, so just a tiny bit can taste like a lot. Their goal, says Glock, is "to keep us addicted to soda pop." Sweetmyx had not at the time been declared Generally Recognized As Safe by the FDA, but only by a trade association that is essentially an industry partner.
Glock added,
They will be using "lab humans" in Denver and Philadelphia to market-test the products, and the new Sweetmyx-enhanced beverages should be on shelves by the end of October.
Glock implores people to, before capitulating to this harmful trend, try a couple of other things first, like eating whole, farm-fresh foods. Her suggestion is to avoid processed foods, and she passes along a tip repeated by many health-conscious mentors, which is to look at the ingredients on the label and if you can't pronounce one of them, don't eat the stuff. Shockingly, she even implies that consuming a few extra calories is preferable to making oneself vulnerable to the side effects of unpronounceable additives.
But why? Why should we avoid these substances? Because in the multifactorial world of causation, all these random chemicals do things that science simply does not know enough about. It is pretty clear however that some, if not all, of them affect the body in ways that enable obesity. It doesn't mean that getting rid of them is the only answer. But to avoid them as much as possible is appropriate and reasonable.
The very next month, journalist Chris Young wrote about Sweetmyx and the "scrutiny" it was attracting. The report is comprehensive, but we will mention the obesity-related parts. Sweetmyx was heralded as "one of the food industry's answers to our nation's unhealthy obsession with sugar" and as an "important tool" to fight obesity. Also,
To date, the company has developed a handful of flavor enhancers, including one that amplifies the sweetness of the artificial sweetener sucralose (also known as Splenda) and Sweetmyx S617, which magnifies the sweetness of fructose, high fructose corn syrup and common table sugar.
Young mentions how diet sodas waned in popularity in the 1980s, perhaps because of studies that had indicated health risks. Writing on this topic tends to produce problematic sentences like,
There are also growing concerns about the safety of artificial sweeteners like aspartame, which prompted Pepsi to announce in April that it was replacing the ingredient in its diet soft drinks with sucralose, another artificial sweetener.
Your responses and feedback are welcome!
Source: "Bite it with Britt: Is Sweetmyx just another artificial sweetener?," PostIndependent.com, 09/08/15
Source: "San Diego Company's New 'Sweetness Enhancer' Draws Scrutiny," KPBS.org, 10/18/15
Image by Denisen Family/Attribution-NoDerivs 2.0 Generic (CC BY-ND 2.0)