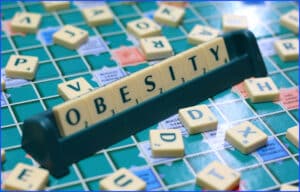 How great of an idea is it to do major surgery on kids who eat too much? Not very, in Dr. Pretlow's estimation. The underlying reasons for child obesity are not understood, and bariatric surgery is a very poor substitute for comprehension and prevention. At its worst it can be horrific. Especially alarming is that the American Academy of Pediatrics (AAP) has begun to recommend it for children as young as 10.
One reason given by the AAP for their endorsement is that non-surgical methods of weight loss for morbidly obese kids do not seem to work out well. Dr. Pretlow comments,
If non-surgical methods were effective, then bariatric surgery would be unwarranted. Therefore, we need to figure out exactly why non-surgical methods are ineffective, and create non-surgical methods that ARE effective, like addiction-based and displacement-based methods.
Last month, the American Academy of Pediatrics went on record as "calling for greater access to metabolic and bariatric surgery" for morbidly obese kids, touting it as "one of the few strategies that has been shown to be effective" in combatting the chronic disease of obesity.
Obesity was defined as a disease only about six years ago. Of course the appropriate thing to do about a disease is to find a cure, and maybe that is part of the problem. The factions looking for a cure and the faction more interested in prevention have to compete for limited resources in the form of public attention and public willingness to fund their endeavors.
Then, among the cure-seekers there is further competition. For childhood obesity, surgery has always been regarded as a last resort, a desperate measure for intractable, life-threatening cases. Now, we are invited to see it as no more extreme than braces on the teeth. That the AAP might seem overly eager to communicate this point of view could be a matter for concern.
How young?
Once upon a time in Saudi Arabia, a very small child was burdened by sleep apnea and legs that were bowed by his weight when he attempted to walk. Despite the application of traditional weight-loss methods, he weighed 73 pounds at the age of two. It was not announced at the time, but in 2010 this two-year-old underwent a laparoscopic sleeve gastrectomy.
When the news got around, obesity experts were very concerned. But by age four, the boy's weight was down to about 50 pounds.
An Indonesian boy, Arya Permana, who weighed 450 pounds at age 10, had the sleeve surgery and lost 70 pounds in a month, so he seems to have gotten off to a great start.
From India comes the story of three siblings born a year apart who inexplicably became grossly overweight. Crowdfunding raised money for surgery, but after a very short period of optimism, all three children commenced to gain weight, faster than ever. Maha Rehman writes, "Their father now plans to sell his kidney to afford proper treatment for his little ones."
A Chinese boy named Li Hang, afflicted with Prader-Willi Syndrome, weighed 330 pounds at age 11. Although he had surgery at a highly respected hospital, he only lost 15 pounds and then started gaining again.
There does not seem to be any recent news about another Chinese boy, Lu Hao. In the many photographs taken of him, he does not seem able to open his eyes because of the surrounding fat. In 2011 when Lu Hao was 3, Isabel Jensen wrote,
He is getting so big his family are frightened of him and have given up trying to stop the youngster from gorging on huge plates of ribs and rice… His parents claim he throws vicious tantrums if he doesn't get third or fourth helpings of dinner… He has already been banned from nursery over fears his size might be a danger to other children…
Medical considerations aside, the behavioral problems described here suggest that he would not be a good candidate for surgery or the disciplined lifestyle required afterward. In all the articles written about Lu Hao, there is no mention of any doctor ever suggesting surgery.
Your responses and feedback are welcome!
Source: "American Academy Of Pediatrics Recommends Greater Access To Surgical Treatments For Severe Obesity" AAP.org, 10/27/19
Source: "Laparoscopic sleeve gastrectomy for a two-and half year old morbidly obese child," NIH.gov, 09/12/13
Source: "18 Most Obese Kids From Around The World," BabyGaga.com, 09/11/17
Source: "Tragic toddler weighs nine stone," TheSun.co.uk, 03/23/11
Image by Jesper Sehested/PlusLexia.com