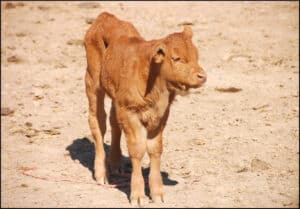 Elevating awareness has been a recent topic here at Childhood Obesity News. This includes concepts like recognizing — and not trying to force — what is known as a "teachable moment."
We have talked about the importance of making the effort to switch magnetic poles by adjusting a negative attitude to a positive one. Here is an example of why this comes in handy.
When some fresh new aggravation shows up, the old-fashioned, authoritarian parental attitude dictates stomping on it like the first spark of a forest fire on a windy day. Theoretically, a strong initial reaction will shut the thing down forever. Unfortunately, it often works the other way. Once they discover that dropping the cell phone in the toilet can get a rise out of Mom or Dad, some kids will delightedly add it to their repertoire.
A parenting scenario
As usual, little Wendy is having a sandwich for lunch. But today, she carefully picks each molecule of crust from around the edges, and only eats the middle. The parental temptation might be to lecture about how wasteful that is, and how the child has been consuming the crusts up until now with no damage to their health or well-being, and besides, it's stupid because the browner parts are exactly the same as the rest of the bread.
But rather than make an issue out of it, the parent might pause and reflect. Tomorrow, Grandma is taking Wendy to the farmers' market, where they will buy something nice from a stall and eat it picnic-style, sitting on the adjacent grass. The next day, the family will go to church and stay for the brunch. Two lunch-sandwich-less days are on the horizon. Let's just wait and see what happens.
Monday comes around, and there is a sandwich for lunch, and Wendy eats it as if the idea of picking off the edges has never entered her head. Mysteriously, crust rejection is no longer on her to-do list. It can go that way. Occasionally a child will try out a behavior that she or he is not really that invested in, merely to see a result. If nothing extraordinary happens, they might just give it up and move on.
Behavior can be unpredictable
The message here is that sometimes, the lack of parental reaction will send a particular bit of annoyance into oblivion. Which is why the importance of picking your battles cannot be over-emphasized. Not to strain the war-like metaphor, it is also vital to appreciate small victories. The thing about little wins is that you can have them every single day, and they add up to changing behavior over the long haul.
So says a Medium writer Thomas Oppong, reminding us of the importance of marginal gains. Here are some of his encouraging words:
Almost every habit that you have built over the years  —  good or bad  —  is the result of many small decisions you have made over time. If you insist the habit changes within the shortest possible time, you are bound to fail. If you relax and give yourself permission to only improve a little each day, then a good habit works.
He encourages ditching the attitude of demanding instant results, and think about measuring improvement in tiny increments, like 1% at a time. He relates this to the Japanese concept of kaizen, or continuous gradual progress. Some Americans grew up hearing the story of a boy who picked up a calf every day, and as the animal grew bit by bit, the boy's strength grew bit by bit along with it, until eventually he could lift a whole cow.
Your responses and feedback are welcome!
Source: "Small Wins, Marginal Gains: That's How You Change Behavior in The Long Term," Medium.com, 06/09/18
Image source: Jim Legans, Jr. via Flickr