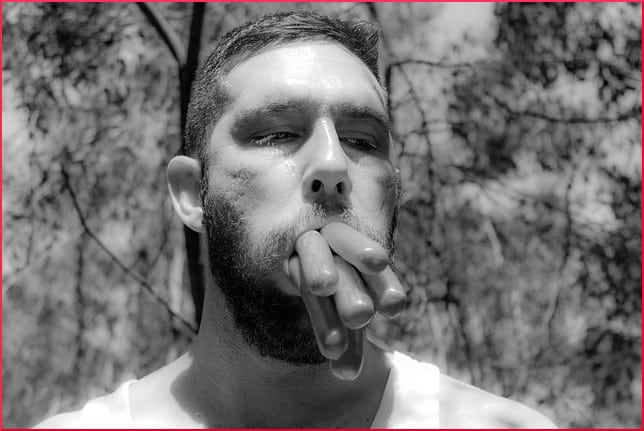 Childhood Obesity News is tracing the history of opinion, in English-speaking countries, about whether society should criminalize parents for letting their children get fat. Because leaving children in place and removing them from their homes both include possible hazards there does not appear to be an ideal answer.
It can be difficult to encourage parents to change and follow a new regime because the government says so. The parents might express their love inappropriately, like by overfeeding the child, but at least there is some presumption of genuine care. While institutions and foster home arrangements may be well-intentioned, kids tend to be miserable, and misery of course reinforces unhealthy coping strategies, like comfort eating.
Some bad numbers
In Great Britain, where the subject of the previous post, Connor McCreadie, lived, we are told that children who are under state protection for whatever reason wind up grossly overrepresented in the youth justice system. While "looked after" children are only about one percent of the country's kids, they account for close to 40 percent of the kids who go on to the "secure training centers," which house juvenile delinquents between 12 and 17 years old.
Then, those who previously were in care proceed to make up about 25 percent of the adult prison population — even though they started out in the pool representing only one percent of the total child population. Also, they are twice as likely to be repeat offenders. So the authorities really need to think twice before taking kids. And yet, it happens. In 2011, a Scottish couple had four of their seven children removed by the state because of extreme obesity.
Across the pond
In the United States, a similar variety of unsatisfactory solutions existed, from kinship care and foster homes to group homes, and the outcomes of staying with a strange family or an institution do not seem very different. Two factors predict a longer stay in the system, one of which is a chronic health problem, which morbid obesity qualifies as.
So if an obese child were removed from the family of origin, the time away would probably be quite lengthy. One academic examination of such matters concluded:
Given findings from multiple studies which have shown that many children are in residential care for reasons other than their clinical needs, child welfare systems and practitioners are urged to carefully review the justification for a child's initial and continued placement in residential care. However, as indicated earlier, much more needs to be understood about these factors before policy recommendations can be made.
In the relatively recent past, no attention was paid to how overweight kids reacted to being removed from their homes. They were in the system, but had gotten there for other reasons, and obesity was not seen as a special case. Then, it became a hot-button topic.
(To be continued…)
Your responses and feedback are welcome!
Source: "Looked-after Children," SMF.co.uk, August 2018
Source: "Scots children taken into care over fears of rising weight as childhood obesity crisis spirals out of control," DailyMail.co, 03/03/14
Source: "Residential Care for Youth in the Child Welfare System: Stop-Gap Option or Not?," NIH.gov, 02/07/12
Photo credit: Danijel-James Wynyard on Visualhunt/CC BY