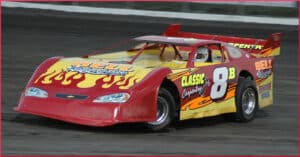 "When the rubber meets the road" is the moment of truth, the point where things either work or go terribly wrong, where theories are proven or discarded. The trouble is, where humans are concerned, they contain so many variables that even ideas that seemed solidly entrenched for decades may be superceded.
Childhood Obesity News is in the process of extracting the kernel from each of its own posts about certain kinds of intervention. To cover the remaining items in this constellation of topics, it's time to come up with some new images. Meanwhile…
This post contains a very important resource, the McKinsey Global Institute's list of 18 general directions from which the obesity epidemic may be attacked, and this includes plenty of subcategories, making 74 "intervention levers" in all. We are looking at the extent to which many examples have succeeded in curbing other activities and habits inimical to the public good. If it made a dent in smoking, alcohol abuse, or other common vice, can it be useful to stop the obesity epidemic?
This post spotlighted a problem common to a growing number of people: lung cancer patients whose mental and emotional health is impacted by what they perceive as victim-blaming. One result is that some people are reluctant to go see a doctor, so diagnosis and treatment are delayed. Even lung cancer patients who never smoked feel oppressed by undeserved blame and guilt. Public awareness campaigns need to walk a fine line between offering help, and alienating the people who need it.
In some lives, shaming and stigmatization lead to suicide. There is some discussion of the psychological aspects of filling out health questionnaires, an area in which self-reporting is as unreliable as anywhere else. When children feel persecuted by doctors who want them to lose weight, they are likely to become adults who avoid doctors.
Dr. Pretlow has said many times that information and education about nutrition are not enough. People who want to prevent or reverse their own obesity need their psychological toolbox filled with ways to divert and resist cravings. Fortunately, those skills can be taught and learned, to a very great extent.
But what they need first is motivation, and unless that is in place, probably not much progress will happen. Bureaucracies can be extraordinarily clumsy at trying to motivate people. This post also contains advice — from a man who lost 100 pounds — on how best to help someone who is engaged in an active struggle against obesity.
Your responses and feedback are welcome!
Photo credit: Carey Akin (cmakin) on Visualhunt/CC BY-SA