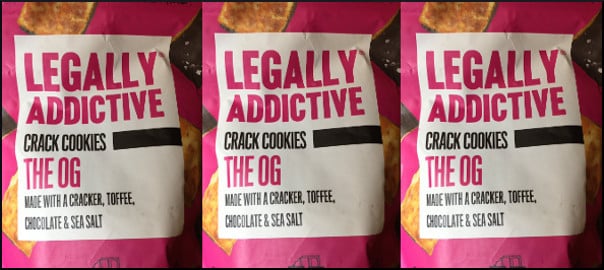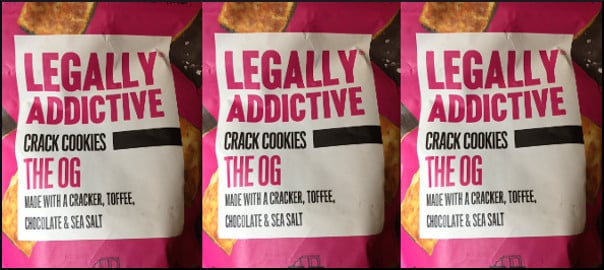 Overeating and smoking are both deemed maladaptive attempts to cope with the stress of life. We mentioned a few ways in which smoking and overeating resemble each other; for instance, both cause insurance problems, and both can sometimes be moderated with drugs. Also, both habits are deplored by large segments of society. Because much of the lure of substances originates in the tricky human psyche, they share several other similarities which we will explore.
Physiological evidence that a cigarette helps a person relax is missing, but a lot of people do not feel like they are really taking a break unless it includes the tobacco incineration ritual. For problem eaters, this translates into the mindset cultivated by such ad slogans as "You deserve a break today." By smoking, or by ingesting a bagful of junk food, a person is both pampering himself or herself and collecting the just reward that is due for putting up with all the aggro the world insists on dishing out.
Renowned late-night talk show guest and former addict Alexander King described something he witnessed during a stint in federal rehab. In an adjoining cell, a fellow junkie knelt next to the bed, eyes reverently shut, miming the actions of tying off his arm and injecting heroin in the crook of his arm with an imaginary syringe. That visual haunted King for the rest of his life.
The motions, the rituals, are important (more to some than to others). For an eater, there might be a special magic in applying the chocolate nut butter to the bread with artistic swirls. Compulsive overeating might be largely a behavioral disorder, and cognitive behavioral therapy is employed to address it. On a mundane level, people need something to do with their hands, an object to hold and manipulate, like a cigarette or a glass, or a toothpick. Pipe smokers get to fiddle endlessly with their paraphernalia.
A hospital patient once told Dr. Pretlow how much the daily visits of the volunteers meant.
She said that the hand-to-mouth movement of unwrapping the candy bars and moving them back and forth to her mouth replaced what she missed from smoking, as well as the biting, chewing, and swallowing of the candy bars.
When the most recent edition of the Diagnostic and Statistical Manual was published, psychotherapist and drug and alcohol counselor David Porter summarized some points about Tobacco Use Disorder. Tobacco use has many features that make it an ideal addictor: "the behavioral reinforcement of the hand-to-mouth habit, lack of social support to cease smoking, the ease of access of tobacco products, and the cultural acceptance of tobacco products." Tobacco and dangerous food also share the tendency of scientists to tinker with their composition, and make them more irresistible.
To be deprived of nicotine can cause a craving for the substance, along with irritability, annoyance, anxiety, and other unpleasant emotions. Many people are convinced that they are addicted to certain foods in the same way — although this possibility is hotly contended.
DSM-5 does not even accord food dependency the courtesy of calling it a substance abuse disorder. Nor does the industry bible specify Tobacco Use Disorder treatments. Porter's account sounds oddly familiar, in fact just like the things that have been tried against food dependency:
There are a number of methods to attempt smoking cessation, some of which are evidenced based, others are lacking in empirical evidence for their efficacy, and may be ill advised. Methods that have been attempted include Hypnosis, Social support through smoking cessations self help groups, Exercise as an adjunct to relieve nicotine cravings, […] Cognitive Behavioral therapy.
The Centers for Disease Control compiled a best practice document for tobacco control, with the intention of providing a template for formulating guidelines, for use by state and local authorities and organizations when creating their various obesity control programs.
Your responses and feedback are welcome!
Source: "Tobacco Use Disorder DSM-5 305.1 (Z72.0) (F17.200)
Image by ConservativeMemes.com