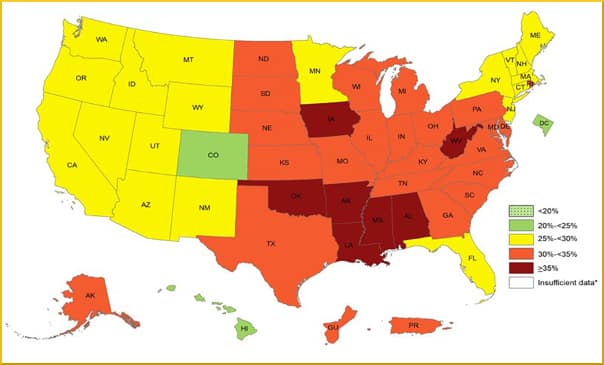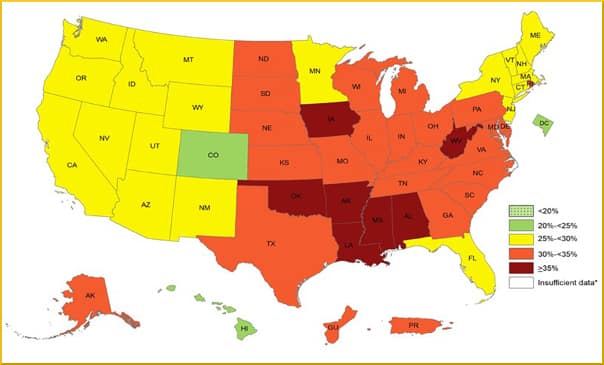 Among other specialties, April Herndon, Ph.D., teaches Women's and Gender Studies courses. She was an overweight child, and as an adult weighed close to 300 pounds, then at one point rapidly lost 120 pounds.
In public places like airports and restaurants, people treated her with an unprecedented amount of consideration and respect, and she found the world to be "a different place." Journalist Hannah Jones quoted the author:
I always knew thin privilege was real. On this side of the fence, I saw it more.
Then, Dr. Herndon published Fat Blame: How the War on Obesity Victimizes Women and Children. By victimization, she is not just talking about one gal someplace feeling bad because another gal looks better in a backless dress. She objects to things like the damage that occurs to working class families and single mothers when social services take children from homes because they are allegedly too fat, which has apparently happened.
Another writer, Jodie Layne, published an article about the Health at Every Size(HAES) movement, with which she sympathizes, up to a point. But she calls it "an incomplete theory when it comes to inclusivity in the size acceptance movement." In her view, health at every size is just a starting point.
"Thin privilege" includes the option to be picky about deciding which humans are worthy. But people need to feel that they are valued and loved, even if they are not particularly healthy; indeed, even if they are morbidly obese.
Legit thin privilege
The best kind of thin privilege is taking pride in one's state, as in a classic article that Kristin Kirkpatrick, MS, RDN, and leader of the Cleveland Clinic Wellness Institute's nutrition team, wrote about Colorado several years back. She talked about the history of obesity maps and how they were forced to evolve over the years:
In 1985, the nation was depicted using three colors: dark blue to indicate 10-14 percent obesity, light blue to indicate less than 10 percent obesity or white to indicate that no data was provided for the state… The 2010 map has five more colors than the 1985 map; the most disturbing color is the dark red which represents states with an obesity rate greater than 30 percent.
But over time, "one state took longer to change colors than any other." What makes Colorado special? It couldn't be just the activity and nutrition programs implemented in schools, because other states had them too. Kirkpatrick wrote,
What Colorado has been able to do, however, is create a culture that fosters hiking over video games, and farmers markets over fast food… as well as plenty of Community Supported Agriculture programs… Another advantage is access to hiking trails, bike paths and ski resorts. Residents don't have to drive hundreds of miles to find safe and pollution free locations to walk or bike.
She remarked that the state seemed to have a remarkable number of restaurants that emphasized healthful food options, and cited a study hinting that something about living in a high altitude seems to help people stay more fit. The prevalence of sunny days is also a big plus, because people are more likely to go outdoors, move around, and expend energy.
In fact, Colorado has remained the thinnest until this very day, with a current adult obesity rate of 22.6 percent.
Your responses and feedback are welcome!
Source: "WSU professor's 'Fat Blame' book challenges war on obesity," WinonaDailyNews.com, 04/03/14
Source: "Plus Size Uniforms For Kids Are Causing Concern About the 'Childhood Obesity Epidemic'," Bustle.com, 12/30/14
Source: "Secrets From The Country's Thinnest State," HuffPost.com, 08/02/11
Image: Centers for Disease Control