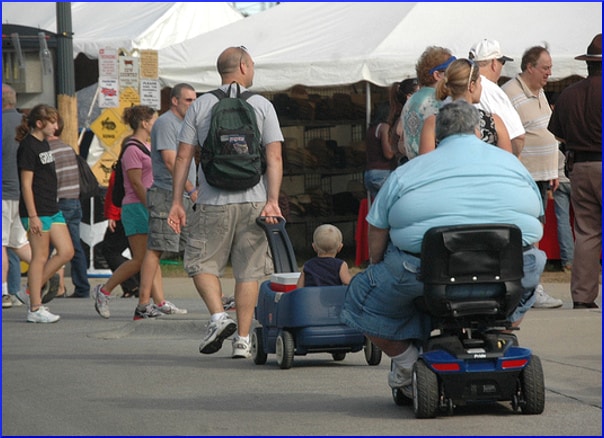 The TV reality show "My 600-lb Life" has been on the TLC network since 2012. This example of pop culture centers around Dr. Younan Nowzaradan, whose office scale accommodates up to 900 pounds. He specializes in laparoscopic bariatric surgery for really extreme cases.
Like every other ethical doctor in this field, Dr. Nowzaradan requires that the patient lose a certain amount of weight the old-fashioned way, as a token of earnest intentions. In other words, is this prospective surgical candidate likely to make the many and relentless life changes that will be necessary post-surgery?
Of course, the eternal question raised by skeptics is, "If these folks are capable of losing weight through the traditional methods, why not just continue with those methods and skip the potentially dangerous, and certainly expensive, surgery altogether?"
If accepted to be on the show, hopeful weight-losers move to Houston and give up a year of their lives and all of their privacy. The histories of how the morbidly obese participants got that way are interesting. Some are conventional; others present such horrendous reasons as being assaulted by a gang.
Many paths, one destination
For one 700-pound patient,Pauline Potter, her big appetite, sweet tooth, and compulsive need to always have something in her mouth were all genetic. Her mother weighed 350 lbs. and on her dad's side of the family, things were no better. He married five times, and several of Potter's half-siblings topped 300 lbs. As they grew up, there was "food for every occasion, happy and sad."
Childhood Obesity News discussed the meaning of "codependency." Basically, it signifies entanglement with another person in ways that are not ideal for either party. But thanks to numerous misinterpretations and careless usage, the term has fallen into disfavor, and many mental health professionals have abandoned it.
To say that a relationship consists of one addict and one codependent is awkward. One shoe is only half of a pair, and one codependent is a logical fallacy. The prefix "co-" means together or jointly, and has the connotation of mutuality. Co-authors all write the book. Co-workers all stock the shelves. Cooperation is doing a thing together and sharing responsibility for it.
"A caricature of its original meaning"
Psychotherapist and codependency expert Ross Rosenberg said that, explaining that "codependent" has "devolved to describe a weak, needy, clingy and even emotionally sick person." This is regrettable because…
Mental health terms that carry negative stereotypes or connote weakness and feebleness can cause grievous personal and psychological harm. To some, it incorrectly is interpreted as a dependent person who is in a relationship with another dependent person.
Author and relationship expert Sarah Jones both agrees and brings other perspectives:
To me, it seems the way we're using the term as a culture today is perpetuating the entire unhealthy dynamic it was designed to remedy in the first place. Given its definition and origin, I would define literal codependency as a mutually parasitic relationship. Codependency is a sort of mutual parasitism because both parties are emotionally feeding off each other in a way that is destructive to both.
It is shockingly sad when a loved one corrupts a person's relationship with eating. A spouse, parent, sibling, friend, or child might have needs that conflict with those of the patient, and bring her or his own agenda to the table. The person who should be counted on for help can actually sabotage the patient's weight loss efforts.
How are they dealt with? Journalist Alison Bonaguro learned from therapist Cymbeline Smith,
You can say, "Thank you for caring. I know you love me, but please don't comment on my body." She also says it's a good idea to remind people that any compliments about the weight loss need to be without comparisons to the past or absolutes.
A good therapist will help with boundary creation but the sad truth is, some friends and family members simply do not want to join the support network. But to save her or his own life, anyone who wants to lose 400 pounds has to practice tough love, says Dr. Nowzaradan, the show's guiding light. They either have to change their dynamic with those enablers or separate from them if they want to succeed.
Your responses and feedback are welcome!
Source: "The untold truth of My 600-lb Life," TheList.com
Source: "The History of the Term, 'Codependency'," PsychCentral.com
Source: "The Myth of Codependency," GoodMenProject.com, 12/04/14
Source: "This Is One Of The Biggest Weight-Loss Lessons You Can Learn From 'My 600-Pound Life'," WomensHealthMag.com, 08/08/17
Photo credit: Steve Baker (kennethkonica) on Visualhunt/CC BY-ND