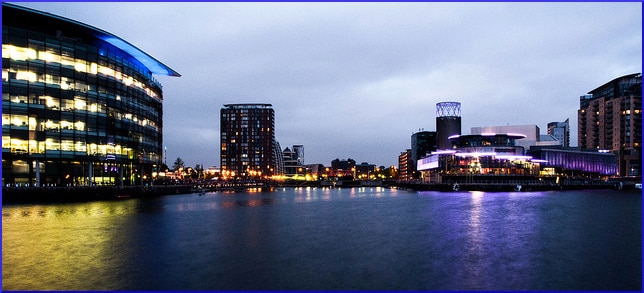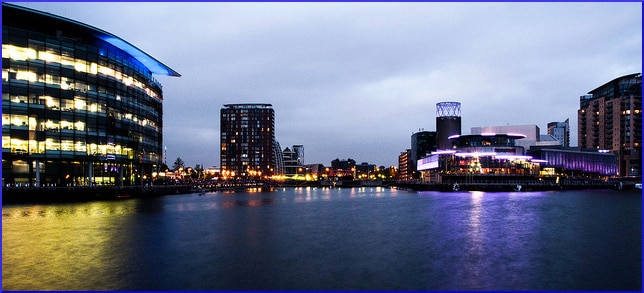 Dr. Pretlow would not mind if the sale of junk food and fast food to minors was regulated like the sale of tobacco. He is also very much in favor of keeping junk food retailers and fast food purveyors out of hospitals and schools, and even out of the vicinity of any school.
In the USA, the child obesity epidemic seems to have taken a back seat to several other exigent matters. In the United Kingdom, however, dedicated warriors continue to try and stop the enablers. When schools and the businesses that surround them are enablers of unhealthy and destructive habits, feathers tend to get ruffled.
Of course, for political reasons, London Mayor Sadiq Khan can't come down too hard on businesses, but he does speak against encouraging, which is similar to enabling. While he recognizes that takeaway restaurants contribute immensely to the vibrancy of city life, he also says, "it's important that they are not encouraging our children to make poor food choices." Quite a few unwise choices are apparently being made, because by the time a local child gets through primary school, he or she has a 40% chance of being overweight.
In 2016, a study by the British Broadcasting Corporation exposed a frightening statistic about kids in the 16-20 age range. Sure, plenty of them chow down on takeaway meals with alarming frequency. But in that cohort, one out of six of those teenagers are dining on fast food twice a day, or more.
The London Plan for reducing obesity was recently changed to reflect improved understanding of the dynamics of bad choice-making. The new rule proposed that no fast-food restaurant can open within 400 meters (about one-fourth of a mile) of any London primary or secondary school. The fly in this tub of ointment is the pre-existence of probably 8,000 food takeaway shops in the metropolis, all within a five-minute walk of some school or other (estimates vary).
However many there are, they get grandfathered in. All the establishment need do is take a pledge that its food will meet defined health standards. Snack purveyors are trusted to go easy on the salt, and to grill or bake rather than fry. That sounds like exactly the type of self-policing that is doomed to fail.
Tough love in Northwest England
Centuries ago, Salford was a major textile manufacturing center, but things changed, and poverty and urban decay set in. Both Marx and Engels visited Salford to observe how perfectly it illustrated the desperate plight of the working class (right around the same time it opened the world's first free public library.)
Then the Industrial Revolution came along and turned it into a much bigger city with even more extensive problems. But after some decades of decline, things turned around again.
Poverty is still a problem in Salford, in London, and just about everywhere. Children in economically deprived circumstances have the depressing prospect of obesity to look forward to, and they're also more prone to developing type 2 diabetes.
In a low-income family, as much as one-third of the total budget can easily be spent on food. Lianna Brinded writes in her article for Quartz,
Fast food takeaways are usually a go-to for the cash strapped. You can get a bag of chips (fries) for just £1 ($1.34), a tray of fish and chips, brimming with all the trimmings like peas and gravy, for under £5, and even a box of fried chicken that can be as cheap as £3. But considering just the bag of chips alone comes in at 1,000 calories, which is half the daily allowance for 7 to 10-year old girls and boys, and is pumped full of fat and nutritionally poor ingredients, you can see how easily it is to pile on the pounds.
During the school year, Salford's hot dog trucks and ice cream vans must steer clear, staying at least 100 meters away during the lunch period, and for 15 minutes after classes let out for the day. ("Unless the headteacher gives permission," adds journalist Mari Eccles. No rule without a loophole.)
The hours that fast-food outlets may keep, relative to the school day, are also regulated. In fact, criminal background checks are made, and a vendor's vehicle must display its food hygiene rating. Those who drop below three stars are told to stop selling. Members of the public are encouraged to report on food purveyors who don't show their rating IDs. Needless to say, neighboring municipalities are watching with interest.
Your responses and feedback are welcome!

Source: "London Bans Fast-food Restaurants From Opening Near Schools," GrubStreet.com, 11/27/17
Source: "London to Ban Fast Food and Take Out Restaurants from Opening Near Schools," FoodAndWine.com, 11/28/17
Source: "Mapped: Sadiq Khan's plan to ban new fast food shops within 400m of London schools may fizzle," Telegraph.co.uk, 11//28/17
Source: "Poor children in England are socially engineered to be overweight," QZ.com, 12/01/17
Source: "Ice cream vans and burger trucks will need headteacher's permission to sell food near Salford schools," ManchesterEveningNews.co.uk, 07/12/18
Photo credit: Joel Stein on Visualhunt/CC BY