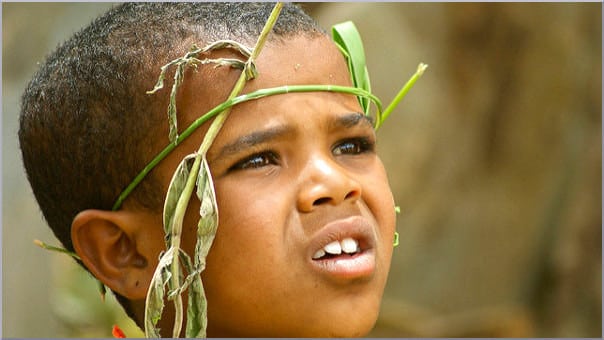 The CDC publishes an informational page on Childhood Overweight and Obesity that branches off into facts, definitions, and causes/consequences. In that last-mentioned category, the government is firmly stuck in the energy balance paradigm, but better that than nothing. A program, which has been adapted for the Childhood Obesity Research Demonstration (CORD), is called MEND, which stands for Mind, Exercise, Nutrition, Do It.
It is said that 30,000 people in five countries have gained benefits from attending MEND programs. At least the mind is given a token mention here, as one of the components of healthful, non-obese living. The Mind part consists of "helping families change unhealthy attitudes about food."
The Centers for Disease Control and Prevention (CDC) has announced a new High Obesity Program, which is said to be a five-year project but which only funds for one year at a time. Its purpose is to fund at least a dozen projects through land grant universities…
[…] to leverage community extension services to implement evidence-based strategies that increase access to places that provide healthier foods and safe and accessible places for physical activity in counties with an adult obesity rate of over 40%.
The universities conduct intervention strategies through existing cooperative extension and outreach services at the county level, in targeted counties, to improve physical activity and nutrition, reduce obesity, and prevent and control diabetes, heart disease, and stroke.
In the last Childhood Obesity News post, we left off with the CORD program's hope of providing "a new model of obesity care for the population who carries the highest burden of this disease." Or maybe not.
From deep pockets to empty pockets
Who knows, from minute to minute, what is going on? CHIP, the Children's Health Insurance Program, covers nine million kids whose families make too much to qualify for Medicaid, yet who still are low-income. This year's history of funding has been a hectic, dizzying ride. In January, it was reported that Congress passed a six-year extension of CHIP funding.
In February, the Senate decided to stretch that to 10 years. Journalist Dylan Scott explained:
Extending the program had become effectively free after Republicans repealed Obamacare's individual mandate in their tax bill in December. Because Obamacare plans, which would be the alternative to CHIP coverage, are expected to become more expensive, keeping CHIP instead is actually projected to save the federal government $6 billion over 10 years.
And yet only three months later, in May, headlines like this appeared: "$7 Billion in CHIP Cuts?" The Congressional Budget Office "expects that states will have sufficient federal funding to sustain their existing programs through the rest of the fiscal year." This is explained in very great depth by Joan Alker, who is a research professor at Georgetown's McCourt School of Public Policy, as well as Executive Director of the Center for Children and Families.
But in what has been called a "rarely used budget maneuver," the Contingency Fund is rescinded, and some previously made agreements seem to have been violated. None of it sounds good.
Your responses and feedback are welcome!
Source: "MEND stands for Mind, Exercise, Nutrition, Do It!," MENDFoundation.org
Source: "HOP (1809)," CDC.gov, 2018
Source: "Summary of the 2018 CHIP Funding Extension," KFF.org, 01/24/18
Source: "Congress just funded CHIP for a full decade," Vox.com, 02/09/18
Source: "$7 Billion in CHIP Cuts?," Georgetown.edu, 05/08/18
Source: "4 Takeaways From Trump's Plan To Rescind CHIP Funding," KHN.org, 05/14/18
Photo credit: Sacca on Visualhunt/CC BY-SA