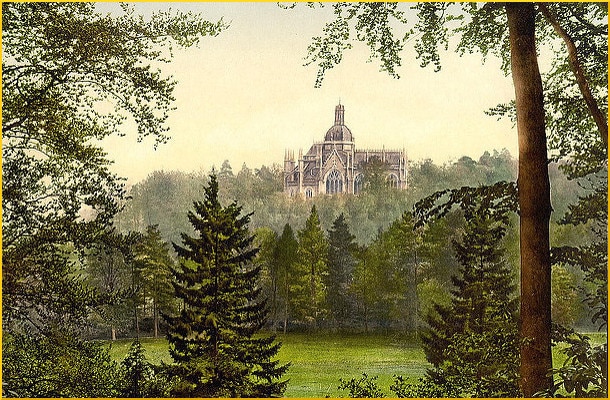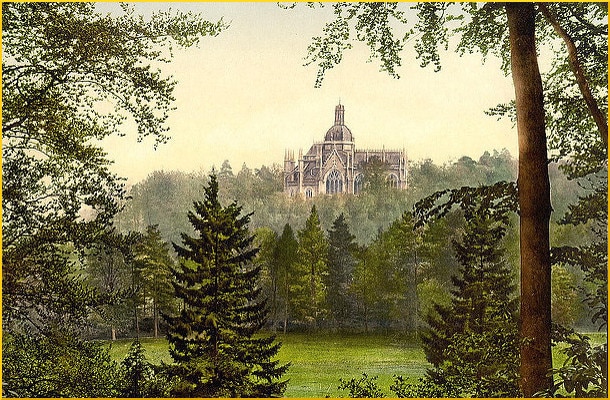 As previously mentioned, the United Kingdom is always comparing itself to other countries, and the various regions of Her Majesty's realm also seem to relish holding up their accomplishments, and even their failures, to measure against those of neighboring English counties.
For instance, "Why has childhood obesity risen in Suffolk and Essex in the last five years?" Helen Armitage, speaking for the Suffolk County Council, spells it out:
Children are caught in the perfect storm of cheap, highly processed food that does not give enough nutritional value, an increase in technology that means children are more sedentary, the sale of school playing fields, and the increased parental concern about children being out of their view.
This is what Americans mean when they talk about "free-range kids," and thanks to both the built environment and what appears to be a near-universal mindset (backed up in some cases by actual Law) there are fewer free-range kids every day. Senior citizens look back fondly to their own youthful years, when they ran around outside from dawn to dusk, engaged in such interesting activities, they often forgot to eat. Suffolk schools are already on board with the Daily Mile program, guaranteeing a certain amount of physical movement.
Some people want to see universal cooked school lunches, preferably free, to make sure all the kids eat a healthful meal at least once a day, even the ones who could afford to bring a bushel of junk food from home. The theory is, if they all get the same lunch choices, nobody feels bad about eating a vegetable when the classmate across the table has pizza and chips.
Various counties
Dorset is southwest of Essex and Suffolk. There, where currently over 40,000 people are diagnosed with it, diabetes is the specter that haunts the future. But guess what? The percentage of Dorset residents afflicted with diabetes is actually lower than the national average of 6.6%.
Three out of five cases of Type 2 diabetes are preventable or at least could held off for a while. Nevertheless, there are more than 3.5 million cases of it in the United Kingdom as a whole. Wessex FM News stated,
12.3 million people are estimated to be at increased risk of Type 2 diabetes in the UK, and obesity is the leading cause in the majority of preventable cases.
England's ground zero of obesity is Camberwell Green, Southwark, London. Four- and five-year-olds are called "reception-aged," referring presumably to their school preparedness.
In Camberwell Green, 34% of that age group are overweight and 18% are obese. Also in London, the area known as Thamesmead East, Bexley produces exceptionally heavy young children.
On the other hand, the county of Cheshire, in the western part of Great Britain, adjoining Wales, is home to the slimmest kids, reporting for the same age demographic an overweight rate of 13% and a mere 3% obesity rate.
Because poor diet is common to both, obesity is often accompanied by painful and expensive dental work. The county of Devon, in the southwest part of England, is very conscious of this. How many children have decayed, missing, or filled teeth before their fifth birthdays? The average for England is 24.7%. County Devon as whole shines by comparison, with 19.6%. But one particular area of Devon, known as Torbay, racked up a horrible 26.8%.
Perhaps to divert attention from people's mouth regions, the county of Devon boasts seven nudist beaches.
Your responses and feedback are welcome!
Source: "Why has childhood obesity risen in Suffolk and Essex in the last five years?," Eadt.co.uk, 10/20/17
Source: "Nearly 42,000 people have diabetes in Dorset," WessexFM.com, 03/01/18
Source: "Childhood obesity capital of England revealed — where does your area rank?," Mirror.co.uk, 05/01/18
Photo credit: The Library of Congress on Visualhunt/No known copyright restrictions