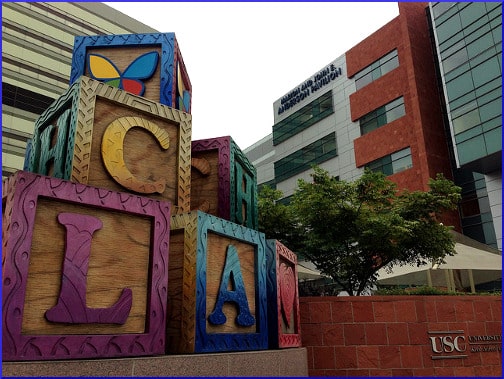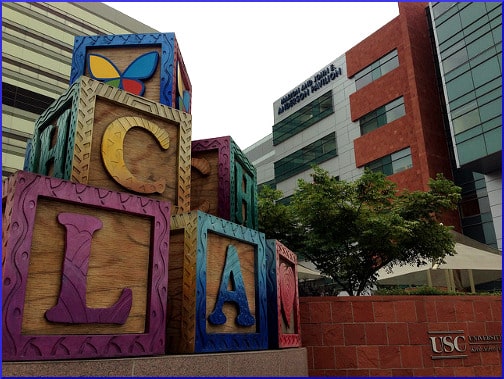 Children's Hospital of Los Angeles (CHLA) is home to a research program that seeks to comprehend the mechanisms that contribute to obesity, and to develop strategies to neutralize those forces. One subject area is type 1 diabetes, the kind that up until recently nothing much could be done about. Having a relative with type 1 implies a risk 15 times greater than not having a relative afflicted by the disease.
The National Institutes of Health put up funding for TrialNet, a consortium of centers of which CHLA is one. Thousands of subjects have been screened for diabetes risk, and several studies are underway at any given time. Then, there is the T1D Exchange, described thusly:
Children's Hospital Los Angeles participates in multicenter registry studies examining factors that predict health outcomes in children with type 1 diabetes.
They study teenagers and racial disparities in relation to type 1, and why children afflicted with the condition make the food choices they do.
The other diabetes
Type 2 gets its fair share of attention, and this describes the TODAY trials:
The TODAY trials were designed to determine the best therapeutic approach for treatment of type 2 diabetes in adolescents. Our program has been a longstanding participant in this large, multicenter trial, funded by the National Institute of Diabetes and Digestive and Kidney Diseases. Though not currently enrolling, this study is still following subjects to determine the effects of the interventions on outcomes.
Along with 37 other major medical centers, the institution belongs to the Pediatric Diabetes Consortium. It curates the collection of patients who might benefit from a new medication, and helps the pharmaceutical industry to access them. And we have not yet touched upon the other main area of interest.
Childhood obesity research
Teams study how fat accumulates within the body, while other subjects of investigation are food choices, and congenital adrenal hyperplasia. They have a six-week program called Kids N Fitness Junior, for families with children from 3-7 years who are overweight or obese.
For 14 to 18-year-olds, there is the EMPOWER Telehealth Study. Another program is POWER, described like this:
We are participating in a multi-site pediatric weight evaluation registry along with more than 30 pediatric centers. The mission of POWER is to better understand and improve the health outcomes of children and adolescents with overweight and obesity who are participating in multi-component weight management programs.
The many professionals who make this program what it is include Claudia Borzutsky, M.D., who is also involved in the next item to be mentioned. A good portion of the page is devoted to describing this project with a familiar name, "An Addiction Approach Mobile Health Weight Loss Intervention in Obese Adolescents," which Dr. Pretlow brought into the picture.
From "About the Saban Research Institute":
Originally established in 1992, The Children's Hospital Research Institute became The Saban Research Institute in 2003… The Saban Research Institute comprises basic, translational and clinical research at Children's Hospital Los Angeles — one of the few freestanding pediatric hospitals in the country where scientific inquiry is combined with clinical care devoted exclusively to children…

The Saban Research Institute and CHLA maintain strong scientific and strategic affiliations with the University of Southern California (USC) and the Keck School of Medicine of USC, where our physicians and scientists hold faculty appointments.
Your responses and feedback are welcome!
Source: "Diabetes and Obesity Program," CHLA.org
Source: "About the Saban Research Institute," CHLA.org
Photo credit: Maria Sipin (mayorya) on Visualhunt/CC BY