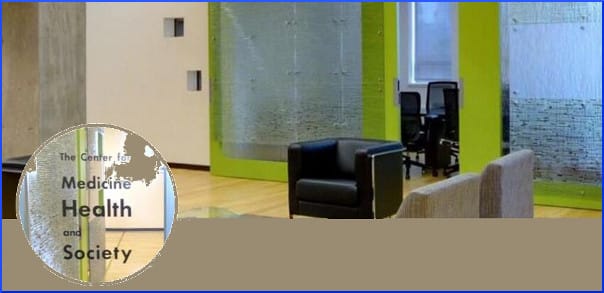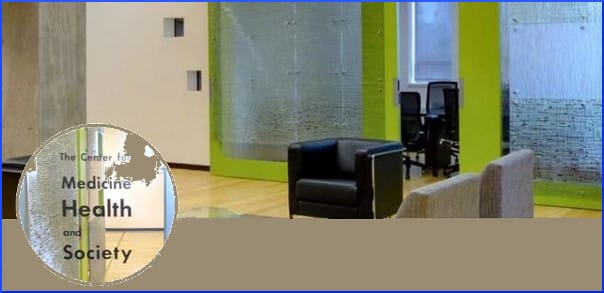 Back in 2006, Vanderbilt University started a bold experiment whose raison d'etre recalls the culture-bending ideals of the fabled 1960s. What if students learned by actually doing things in the real world?
Nowadays, these participatory good deeds are known as "course-related structurally competent immersion activities." A student might volunteer to translate in a neighborhood free clinic, or with an agency that resettles refugees. He might have to figure out what to do with homeless people discharged from the hospital. She might testify on healthcare policy before the state legislature. These people are not fooling around.
The Medicine, Health and Society (MHS) program's interdisciplinary curriculum provides context for doctors and other medical personnel whose life experiences might have been different from those of the people they treat. MHS aims to raise consciousness about "culture and disease; religion, philosophy and health; ethics; disparities and vulnerable populations; death and dying; doctor/patient narratives, community health; global public health and field work in diverse communities."
The roots of everything
On behalf of the University, Jim Patterson added this description of the program that…
[…] teaches undergraduates about the complex social factors that influence health and health care access, while still covering the biomedical foundations they need for advanced medical education. Students are trained to observe how political, cultural, economic and social factors such as institutional racism shape assumptions about conditions including heart disease, obesity and depression.
Take one small question. What does it mean, that a lot of well-to-do people are obese — and so are a lot of broke people? Everything is confoundingly multi-factorial, and we are challenged to somehow make sense of the effects of a ton of co-existing causes.
As of six months ago, over 500 students were declared MHS majors. Here is a brief summary, from writer Izzy Ercan, of a study we will talk about more next time:
The MHS professors looked at 339 students, broken down into groups of MHS majors, pre-med STEM major seniors and first semester freshmen. By comparing results of the MHS students with students who had completed the pre-med track but majored in a traditional science field (biology, neuroscience, chemistry, etc.), as well as first semester freshmen who had not previously taken a Vanderbilt course, they hoped to measure the effects their classes had upon their students.
An uncredited writer for the Robert Wood Johnson Foundation website described some of the earliest MHS enrollees.
The program's first graduate, Brett Sklar, visited homeless shelters and lower-echelon assisted living facilities to get an authentic sense of what was going on. David Amsalem went to Nepal as a volunteer and was discomfited to learn that most of its people lived hundreds of miles from the nearest doctor, and was even more shocked to see people carrying relatives across the landscape on their backs, because it's the closest thing they have to an ambulance.
"Keep that leg elevated for 24 hours" is a cruel joke when the patient is expected at work tomorrow, and the "or else" is unthinkable. The writer quoted nurse Stephanie Mehr:
I now realize that a patient's culture might affect their objection to certain treatments or that their ability to take care of themselves might include problems such as transportation or coverage.
Your responses and feedback are welcome!
Source: "Unique premed program teaches new approach to race and health," Vandervilt.edu, 09/20/17
Source: "Vanderbilt Redefines Pre-Med Education," RWJF.org, 06/16/09
Source: "Study finds positive relationship between MHS major and ability to recognize structural deficiencies in health system," VanderbiltHustler.com, 11/01/17
Image by MHS